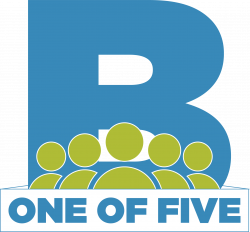 We are in ministry with children – learning, discovering, worshiping, serving and growing together in our understanding of what it means to be a disciple.
 "Children are a gift from the Lord" Psalm 127:3
Register for upcoming events
ONLINE SUNDAY SCHOOL

Online Sunday School for May 31, 2020
The video for this week is Episode 14. Pentecost.
We celebrate Pentecost as the birthday of the church.  As Disciples and followers of Jesus were waiting together, the Holy Spirit arrived among them sounding like wind and appearing like little flames. Peter began to preach, and many people were baptized that day.  The Holy Spirit encouraged people to spread the good news about Jesus.
Holy Spirit Discussion
In the Bible in Acts, the Holy Spirit is described as a "howling fierce wind" and like "individual flames of fire."
What do you think the Holy Spirit is like?  How does it sound, feel, smell, taste, and look?  Have a discussion with your family!
Fire Drawing
The Holy Spirit appeared like little flames.  How do flames look?  Use chalk, or crayons, or markers, or even paint.  Do you have magazines that you can cut from? Draw flames or create a collage of flames all over your paper.  How does the church celebrate a birthday?  How do you celebrate your birthday?
Birthday Cupcakes for the Church
Cooking and decorating cupcakes are a fun activity.  Make and decorate Pentecost cupcakes.  Have a birthday party for the church. Put birthday candles on top of the cupcakes.  When you blow out the candles, think about how the Holy Spirit was described as a strong wind.
ST. LUKE'S BEDTIME STORIES

To help our young St. Lukers prepare for bed, we'll be publishing a series of St. Luke's Bedtime Stories!
WORSHIP ENRICHMENT ACTIVITIES

Have some fun with these at-home Worship Enrichment activities!
SUNDAY PROGRAMMING

Sunday Programming for Infant to 4th Grade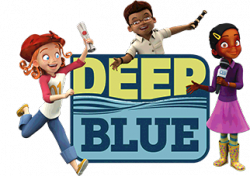 Sunday School:  There is programming for Infants, Toddlers, and Preschool at 8:00 a.m., 9:30 a.m. and 11:00 a.m. There is Worship Enrichment for elementary aged children at 11:00.  Children join parents in Traditional or Contemporary worship services, and leave with Children's Ministries staff for their own age-appropriate sermon. Our children will be following the scope and sequence from the Deep Blue curriculum for the Sunday School year.  Please check in at a kiosk each Sunday before going to your child's classroom. If you are not in the database for on line check in, stop by the Welcome Window in Building B for more information.
Photo Release Form: St Luke's Photo and Video Release Form
"Merge" 5th & 6th Grade Sunday Programming
Merge is overseen by our Middle School Youth Ministries designed specifically for 5th and 6th graders to grow faithfully in fellowship with one another, to become spiritually grounded in order to face the turbulent years ahead, and to move from hearing the Word of God to living the Word of God. It serves as the crossover between Children's Ministries to Youth Ministries.
We meet on Sunday mornings from 9:30 am to 10:30 am in the Youth Center.  No registration required.
Sunday Programming ~Special Needs
At St. Luke's UMC we want to share God's love with everyone reaching each child in a way they can learn best.  All children are welcome at St. Luke's UMC. If your child has a special need, please contact Director of Children Ministries, Janet Chambers at 407.876.4991, ext. *308.  We would like to accommodate your child in the best way possible.
WEDNESDAY PROGRAMMING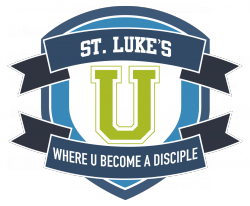 St. Luke's U for Children!
Wednesday Afternoon
On Wednesday afternoons during the school year from 3:30 p.m. to 5:30 p.m there will be collaborative fun with Worship, Arts, Choir and Spiritual Formation. 1st through 5th graders can start their rotations on the second floor of building B and the Surf Shack.
Wednesday Evening
Children will have the opportunity to connect and care for each other through small groups. Groups will rotate so children have the opportunity to connect with each other and learn about decision making and problem-solving skills through everyday topics.
Sign-in will be in Gym of Building C starting at 6:15 p.m. Pick up will be in the Surf Shack, Building A Room A201 at 8:30 p.m.
For infants and preschoolers – Child Enrichment is offered in Building A Room 110. Please make reservations for childcare.
FOR PARENTS

Children Worship Bags
Children's Worship Bags are available for our Traditional Services and can be found on the coat tree as you enter the Sanctuary. The Worship Bags are labeled for Early Elementary and Upper Elementary age children. In each bag are age-appropriate children's books, sketch pads and colored pencils, and other fun items. Please help us to continue to provide this helpful resource for each worship service by making sure that all items, with the exception of coloring/activity sheets your child may have used, are returned nicely to the bag at the end of the service and placed back on the coat tree when leaving.
Resources
Child and Youth Protection Policy
Medical Liability Release Form
Helping Children Cope After Traumatic Events
All About Ash Wednesday and Lent
Moms Connection Cluster Group
Moms Connection is a place where mothers can come and experience:
authentic community & support
personal growth
practical help
spiritual hope
HOW TO FIND CHILDREN'S MINISTRIES

Children's Ministries meet in Building A and Building B. The preschool entrance is at Building B, next to the Sanctuary at the Circle Drive.  The elementary entrance is at Building A (classes are upstairs) which is located at the back of the campus across from the Youth Center.  Child Care and the Multi-Purpose Rooms are in Building A on the first floor.
CHILDREN'S MINISTRY STAFF