A 90-minute interactive online experience, designed to give you or your organization a glimpse into the lives of low-income families.
Virtual COPE provides an online experience for individuals and organizations to better understand poverty, learn from people making the journey out of poverty, and become a change-maker in their organization.
It is a 90-minute virtual experience on Zoom utilizing both large group and breakout rooms.
Participants will make difficult decisions, work together to try and complete their tasks for one simulated week. Includes a debriefing to process experience and explore next steps.
Led by nationally trained facilitators through Think Tank, Inc.
Upcoming Date: Tuesday, March 9, 2021
Time: 5:00 p.m. to 6:30 p.m.
To register, click on the button below

A previous, in-person Cost of Poverty Experience event was featured on the Project Community Program on WESH 2. Click the link below to view.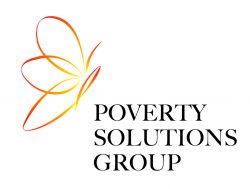 For more information, visit Poverty Solutions Group.