***Dinner during St. Luke's U***
Join your family for fellowship at dinner starting at 5:15 p.m. and ending at 6:15 p.m. We will nourish your stomachs before we fill your spirits with various small group classes for adults or programming for children and youth.
Dinners are by reservation only (limited walk-in meals may be available) and cost is $6.00 per adult (13 and up) and $5.00 per child (ages 4 to 12). All reservations need to be made by 12:00 p.m. on the Wednesday of the week you will be attending.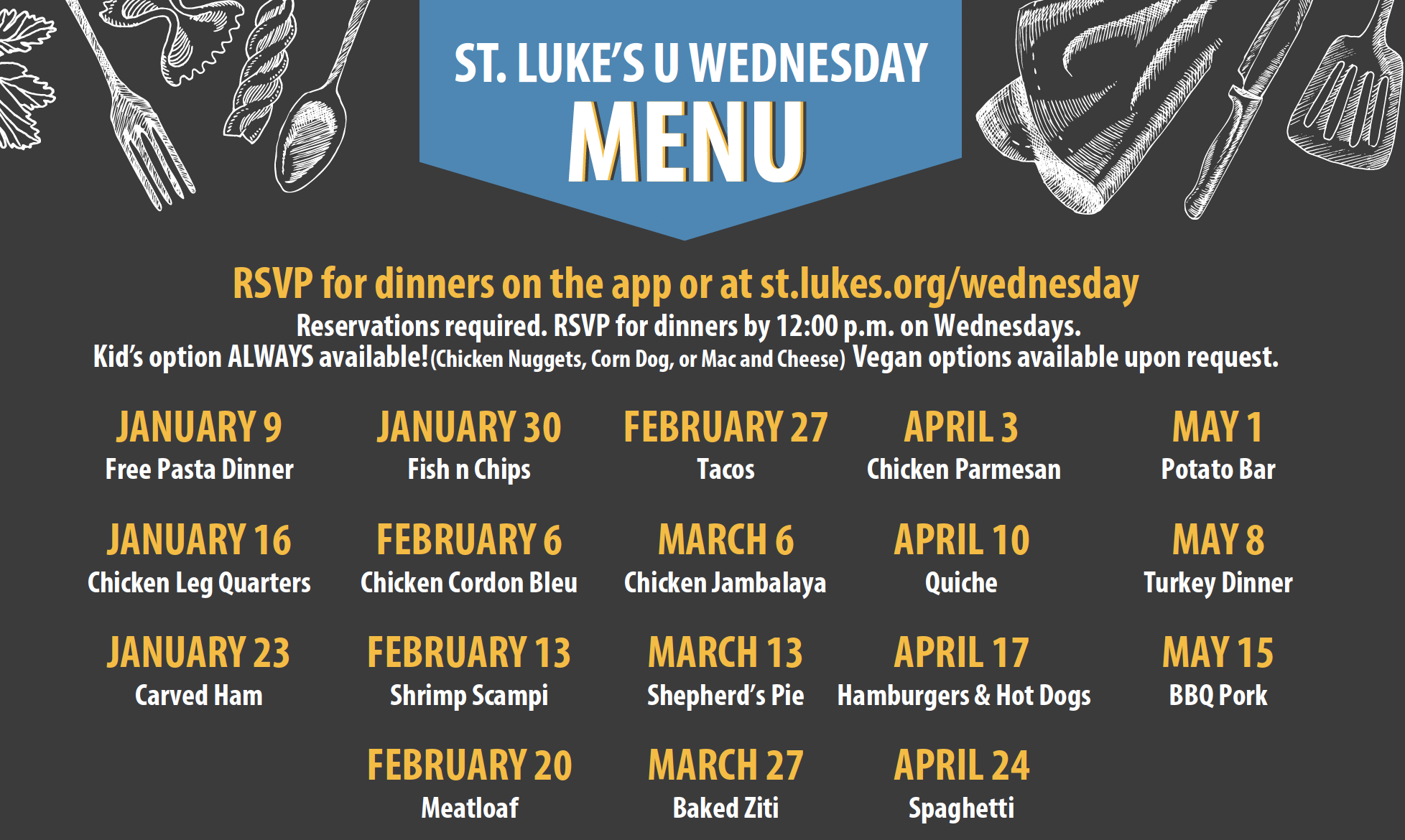 To view classes and classes and programs being offered for all ages, click the button below: