Click here to learn more about Weddings at St. Luke's.
Pictures of the Sanctuary
Please know that these pictures were taken during Easter and the banners would not normally be hung in the Sanctuary, however also know that during certain Christian seasons the Sanctuary will be decorated with decorations that may not be able to be removed for the ceremony.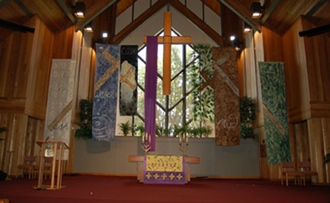 Sanctuary Stage – facing West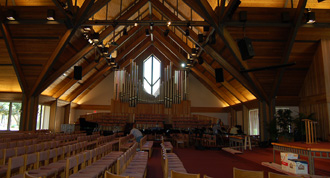 Choir Loft, facing South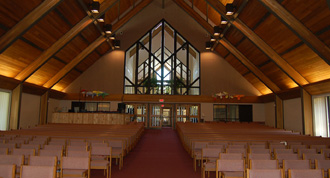 Aisle leading to Back of Sanctuary, facing East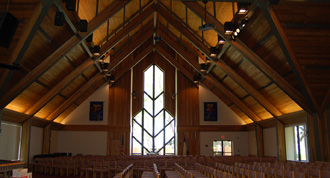 Sanctuary toward Memorial Garden, facing North
Learn about our "Before You Wed" couple's class offered at the Community Counseling Center.