In response to the current public health crisis and its impact on our community, Feed The Need Florida, St. Luke's UMC, and various arts community leaders have joined forces to help one of the hardest-hit communities – artists and entertainment industry professionals.
Together, these partners will be hosting a drive-thru meal distribution on Tuesdays from 11:00 a.m. to 1:00 p.m. at St. Luke's. Each meal will be prepared and distributed according to Department of Health and CDC guidelines.
The free prepared meals are available to anyone in the arts community, including performers, musicians, costumers, designers, characters, technicians, entertainment management, and more.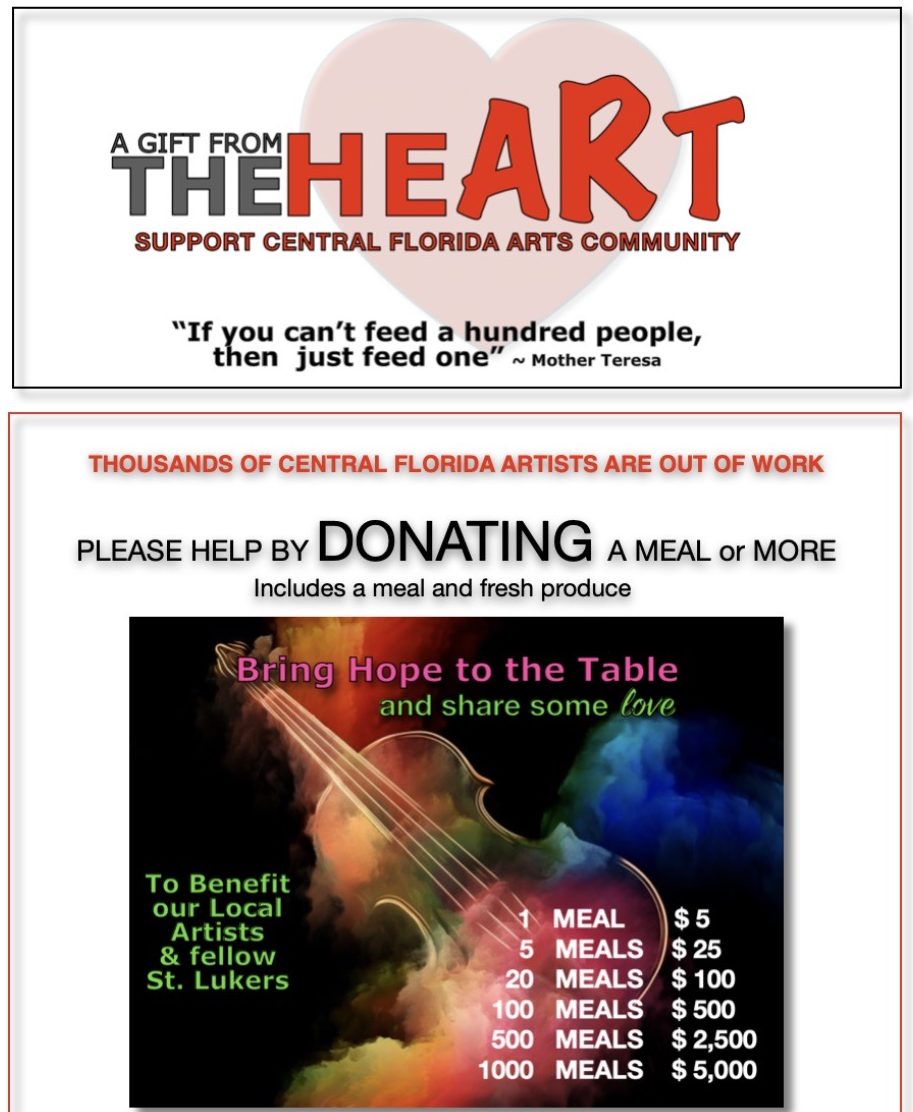 To donate to this cause click the button below: