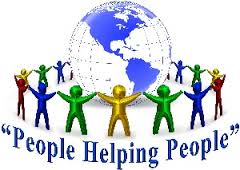 By the power of the Holy Spirit you will be my witness in Jerusalem, Judea, Samaria, and to the ends of the earth.
Acts 1:8
St. Luke's Global Missions three main aspects include: supporting Missionaries, our six Mission Partners, and sending Mission Teams.
Interfaith Peace Partners 

Interfaith Peace Partners is a global mission ministry at St. Luke's. As an interfaith ministry, IPP's vision is to connect with our neighbors of different faith traditions locally. Together, we will grow in our understanding and respect of one another and build relations. Committed to positive change, we will educate, advocate and serve together as partners, in our community and in the Holy Land.
IPP organizes and actively participates in community BBQ's and interfaith social events, book studies, prayer circles, invites guest speakers, participates advocacy campaigns and mission experiences to the Holy Land.
 ZOE Ministries

Make 2017 the year of Life Changing Commitment-
Give the gift of hope to vulnerable children in Rwanda

In January and February of this year, the St. Luke's ZOE Ministry Team offered an opportunity for our church members and friends to partner with ZOE in standing behind another group of Rwandan children. We took pledges or payments, as part of the "Tree of Hope" Partnership, and, thanks to your generosity, were able to partner with a new working group.
We just received a picture and names of the participants in the Abakoranbushake "Committed" Working Group, which is composed of 33 separate orphan households for a total of 112 children! They live in the Nyamagana area which is in central Rwanda to the west of Kigali. The written report, along with the names and ages of all the children and teens in the Committed Working Group, also describes the beginning steps these children have taken. This working group began meeting in July of 2017 and will take part in the 3-year empowerment program through July of 2020.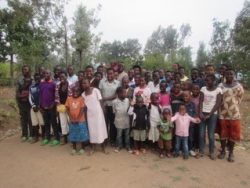 Abakoranabushake "Committed" Working Group
Cumulative Report – Abakoranabushake Rwanda 2017-2020
The opportunity to partner with a working group is still available. Your commitment of $300 (paid upfront or over three years) will help up to 100 vulnerable children work their way out of extreme poverty, lead thriving lives and be leaders in their community, in just three years. Every 80 commitments will fund an entire working group. To contribute, click on the "Give" button above.
For more information, contact Amy Winslow at awinslow@st.lukes.org or call 407.876.4991, ext. 297.
ZOE MINISTRIES
St. Luke's UMC began its journey with ZOE by meeting the challenge of funding a working group during the Advent season of 2015. That means contributing $7,500 per year for three years for a total of $22,500. In addition to financial support, we want to extend prayers from our congregation to our working group on a regular basis.
Our working group, Abanyamurava "Brave", began in January 2016. During their first meetings children in Brave working group experienced understanding, compassion and acceptance from the other children. They elected leaders, made rules to guide their meetings, chose a group name, and decided when and where to hold weekly gatherings. Within the first six months, the children received training on the topics of food security, health and disease prevention, business management, and child rights. If they had access to land they were provided seeds to start gardens and plant crops. If siblings were not attending school, ZOE provided uniforms and other resources to get them back into classes. Children who had skills were provided grants so that they could start small businesses, others began vocational training.
Most importantly, all began to experience God's love and realize that though many are orphans, they have a God in heaven who loves them. Prayer magnets for our ZOE Brave group are available.
For more information about the ZOE "Brave" Working Group, please click on the link below.
ST. LUKE'S UMC HOPE COMPANION PARTNERSHIPS, RWANDA
For more information about the ZOE "Love" Working Group, please click here.
Additional information about the ZOE Program, you may visit their website at www.zoehelps.org.
Check out the first few monthly ZOE newsletters!
ZOE Prayers of Hope cards
Missionaries

Missionaries are individuals who are called to serve God in a unique cultural context. These persons are willing to leave their own environment and share Christ in a new communities through their roles as teachers, church planters, preachers, doctors, community developers, agriculturalists, area financial executives, counselors and attorneys. Their primary roles include strengthening and renewing Christian congregations and communities; alleviating human suffering; and seeking justice, freedom and peace. St. Luke's is currently supporting the following missionaries.
Kim King Torres, Branches, Florida City, Florida
Alison Gilmore, Skainos, Belfast, Northern Ireland
Working for Peace and Justice in Northern Ireland
Michelle Shrader, Cape Town, South  Africa
Mission Partners

St. Luke's Mission Partnerships are holistic relationships we have with a limited number of faith communities. Because of the intensity of these partnerships, we intentionally limit the number at any given time. Our Mission Partnerships are long-term commitments, multi-purpose (construction, evangelism and children's outreach), mutual, financial, and intergenerational in support. After more than a decade of building strong relationships we are exploring how to create more opportunities for development with local leaders. St. Luke's currently has partnerships in Florida City, Cuba, Jamaica, Northern Ireland, Dominican Republic, and Ethiopia.
BELFAST
NORTHERN IRELAND
St. Luke's relationship and friendship with the Methodist Church in Belfast goes back to 1997. Out of this relationship came the opportunity to have Owain Campton from Belfast, as an intern with Missions. Currently, Belfast South Methodist Church, led by Rev. David Campton, and St. Luke's are exploring ways to do studies together in order to deepen our relationships, hear perspectives from another part of the world, and grow together spiritually.

BRANCHES UNITED METHODIST MISSION AND COMMUNITY CENTER, FLORIDA CITY

Branches supports children and youth from low-income and migrant families by providing an after school program, youth ministry, and community outreach. This ministry with a big heart is a beacon of hope in Florida City. St. Luke's sponsors missionary, Kim Torres, Director of Grow and Climb ministries.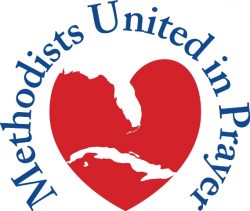 METHODIST CHURCH,  MELONES, CUBA

Through the Methodists United in Prayer, a Florida United Methodist Conference initiative with the Cuba Methodist Church, St. Luke's has a mission partner in Melones, Cuba. In spite of years of oppression and scarce resources, the Methodist Church in Cuba is
thriving and growing. Our relationship has centered around assisting them in building a house for their pastor and planning for a new sanctuary. They are currently worshipping (many times a week) under a thatched roof. They in turn share their tremendous  faith and help us to grow in our relationship with God. It is a great and growing friendship. Small caravan teams travel to Cuba every 15 months or so to participate in events and stay in contact with our partner church.

 ZOE MINISTRIES, RWANDA

ZOE Ministries is St. Luke's newest global mission partner. Zoe empowers orphans and vulnerable children around the world to overcome extreme poverty, become fully self-reliant, and learn of God's love for them through a model called Working Groups. A Working Group is 60-100 orphans or vulnerable children who live in the same village and create a community as they participate in sustainable ways of getting out of poverty. The hope is that in three years, with coaching and support, a Working Group will be thriving on their own. Interested individuals/groups can join the team to learn about the ministry, glean best practices from this child-led community development model, and learn about Rwanda. A team from St. Luke's visited in February. Stay tuned to learn more about how to support this ministry. Please visit st.lukes.org/journey-with-jenn to read the blog from their recent trip.
Mission Teams

St. Luke's sends out a variety of mission teams each year some for a weekend and some for up to 10 days. We refer to these as our mission experiences because these are much more than a trip lasting for a short period of time. The mission experience starts long before you leave and changes your life after you get back. Preparation time is required for all of our longer mission experiences and the sessions include spiritual formation, our mission theology, cultural and historical perspectives, and team dynamics. St. Luke's sends teams to each of our six mission partners, disaster sites, and other appropriate locations as leaders arise.
Child Sponsorship

St. Luke's has a unique partnership with Compassion International and a local church in Addis Ababa, Ethiopia to sponsor children who live in extreme poverty. The child sponsorship ministry is a part of the Lideta Mekane Yesus church's community development initiative. For $38 a month – $1.27 a day – you can sponsor a child and help provide education, supplementary nutritious food, health care and connection with a caring church community.
We encourage at least a year commitment
.  For more information on Compassion International,
Click Here
.
Microfinance: United Methodist Micro–Finance Connection

For as little as $25, you can help a low-income individual in Malawi or Mexico start a small business and change families' lives!  You may give directly in someone's name, get a gift card for that hard-to-buy-for person so they can then decide how to spend, or give a gift as a family or group of friends as part of your holiday tradition.  For more information on United Methodist Microfinance,
Click Here
.