Restoring Hope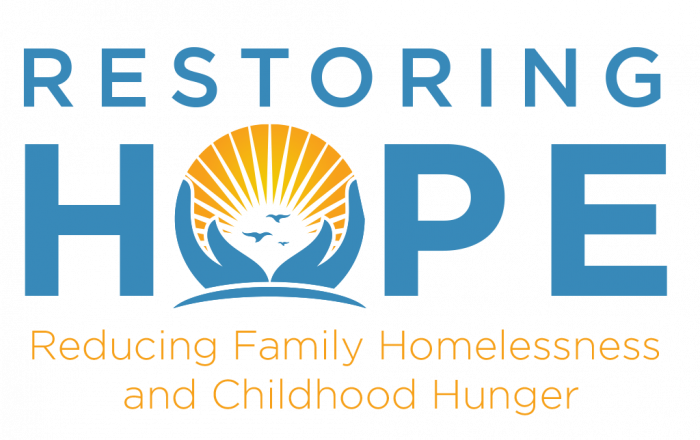 This advent season, your Restoring Hope Celebration Offering supports families facing homelessness and children who don't know where their next meal will come from.
You have a unique opportunity to go all in to fight family homelessness and childhood hunger as part of St. Luke's 2020+ Vision.

FAQs:
How will my gift help children and families?

Your Restoring Hope Offering will go to:

moving working families from motels, storage units, and over-crowded houses into their own apartments
closing meal gaps for children facing hunger and who don't know where their next meal is coming from
connecting families with Jobs Partnership, Circles and other empowering programs.

How many children and families will be served? 

With your gifts…

60 families who are homeless at Maxey and Mollie Ray Elementary Schools (St. Luke's Educational IMPACT partner schools) could gain stable housing.
1,400+ food insecure youth at Olympia High School could focus on their studies instead of worrying about having enough to eat.
50 young people in East Winter Garden will have consistent access to nutritious food options.

How can I Restore Hope for children and families?

Give your gift in worship in the offering plate/basket
Bring your gift to the church office during regular office hours (Monday-Thursday 9am-5pm & Friday 9am-12pm)
Mail your gift to: St. Luke's United Methodist Church (c/o Finance Office) 4851 S. Apopka-Vineland Rd. Orlando, FL 32819
Tap "Give" on the home screen of the app
Click/tap the "give" button below or visit st.lukes.org/give and select "Restoring Hope" from the dropdown menu

| | |
| --- | --- |
| $30 | provides a gas card or bus pass |
| $50 | pays for extended daycare for one week |
| $75 | provides Christmas dinner for a family of four |
| $100 | buys a new mattress or interview suit |
| $250 | covers utilities connection fees for one family |
| $300 | buys groceries to fill a school pantry for one month or supplements food stamps |
| $500 | means mental health counseling for four individuals |
| $750 | outfits an entire bedroom |
| $1,500 | furnishes a room or covers one month's rent |
| $3,500 | sponsors a Circle Leader for 18 months or nutrition education of 50 teens for a year |
| $5,000 | helps a family with full move-in expenses |
| $15,000 | supplies children with a year's worth of nutritious food |
| $20,000 | sponsors an empowerment circle of 10 families for 3 years |
Advent Offering

Your faithful tithing ensures the continued operation of vital facilities and ministries through the St. Luke's Operating Budget.
How to give:
Give your gift in worship in the offering plate/basket
Bring your gift to the church office during regular office hours (Monday-Thursday 9am-5pm & Friday 9am-12pm)
Mail your gift to: St. Luke's United Methodist Church (c/o Finance Office) 4851 S. Apopka-Vineland Rd. Orlando, FL 32819
Tap "Give" on the home screen of the app
Click/tap the "give" button below or visit st.lukes.org/give and select "Operating Budget" from the dropdown menu

| | |
| --- | --- |
| $25 | sponsors one family attending Trunks, Treats & More |
| $50 | provides two kindergarteners with new Bibles |
| $150 | purchases curriculum for one spiritual formation class |
| $280 | pays for one day of property/liability insurance coverage |
| $550 | covers registration for a community event booth to meet new St. Lukers |
| $845 | provides childcare for a week for all ministries |
| $1,400 | cleans the entire campus for a week |
| $1,500 | buys a laptop for a ministry staff member |
| $2,160 | pays for toilet paper for one year |
| $8,000 | provides Sunday School curriculum for infants-5th grade for one year |
| $12,500 | pays for one month of electricity/gas for the entire campus |
| Priceless | life-changing sermon preached each week |