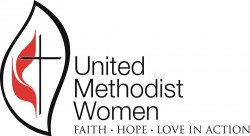 Come grow spiritually through worship, Bible study and prayer • Celebrate the person you are becoming in Jesus Christ • develop meaningful and lasting relationships • share who you are and your gifts • take action and make a difference in your community and the world.
UPCOMING EVENT
United Methodist Women's 38th Annual Holiday Marketplace

The United Methodist Women's 38th Annual Holiday Marketplace will be held in the Coleman Memorial Gymnasium on Saturday, November 9 from 8:00 a.m. to 2:00 p.m. and Sunday, November 10 from 8:00 a.m. to 1:00 p.m. Come and shop for handmade crafts, goodies, and gifts for all your friends and family. There will be over 13 shops for you to do all of your holiday shopping at great prices! Lunch will be available for purchase. There will even be a special "Kids Zone" including pictures with Santa, crafts, and kids shop for their families (on Saturday only).
This is a fun event to get you in the holiday spirit while you shop for items at great prices!
Ways to Support St. Luke's Mission Work at the Holiday Marketplace
Donate Baked Items

 



You can support the mission work of St. Luke's by donating a baked item to sell at the Marketplace Sweet Shop.
Be creative!!  Donate pies, cakes, breads, muffins, cookies, brownies and other treats for the UMW Holiday Marketplace. Homemade, if possible, but all bakery items are welcome. Please place items in disposable containers and mark if there are nuts in the item. Items can be creatively displayed and packaged, if desired.
Drop off donations at the designated table in the Santos Welcome Hall on Friday, November 8 from 8:00 a.m. to 9:00 p.m. or by 8:30 a.m. in the Coleman Memorial Gymnasium on Saturday, November 9. All proceeds from the Marketplace will go to missions and charities (locally, nationally and internationally).
Donate a Gift Card

 



What else can you do to support the Marketplace? Donate a gift card, merchandise or certificates for services for the Giving Tree. You, your business, your small group, your Cluster Group, your ministry area, your family, your friends, anyone can donate a gift card or certificate in any denomination ($50 and $100 gift cards are especially helpful). Gift cards will be sold at the Giving Tree shop during the Marketplace.
Click here to learn more about giving gift cards to the Bazaar
.
Remember, all of your donations ultimately benefit those in need within our church, our community, our city, our state, our country, and around the world. All proceeds from the Marketplace go to support the missions.
Volunteer Opportunities

There are many ways to support the Marketplace, including help with set-up on Tuesday, November 5 through Friday, November 8, along with opportunities to help on Saturday, November 9 and  Sunday, November 10 for the Marketplace. If you would like to join us on any of those days, please contact Peggy Caverly at 
pcaverly@st.lukes.org
 or call 407.876.4991, ext. 285 for more information on volunteer opportunities.
Leftover Candy?

Please donate any leftover Halloween candy to the UMW for Santa to share with the children at the Holiday Marketplace. Candy may be left in the brown UMW donation bin in Building C, South Santos Hall.
ST. LUKE'S UNITED METHODIST WOMEN 
Who are we?

A Community of Women…
We are women, who find meaning in our church and want to combine fellowship with study, worship and outreach opportunities. We are women with gifts to share with others. We seek to realize our own sense of purpose and commitment to God within a supportive community.
Joining this group of committed women is a unique opportunity no matter who or where you are in your life. It's an opportunity to move in harmony with other women, who have been responding to this Purpose for over one hundred years.
If you are interested in becoming involved and need more information, please email the UMW at umw@st.lukes.org.
Creative Opportunities

Crafters
No experience necessary! Crafters meet Tuesdays from 10:00 a.m. until 3:00 p.m. at the West Oaks Mall. Bring a bag lunch and come join the fun!
UMW Canning/Preserving
Jellies, pickles, salsa, tomato sauce and okra are some of the "yummy" items that will be lovingly prepared to be sold at the UMW bazaar next November.  We will teach you to preserve and buy all the ingredients.  We are looking for participants and folks that would be called to organize this fun-filled ministry.  If you are interested, please contact umw@st.lukes.org.  Come join the fun!!!
United Methodist Women Ladies Circles

Circles focus on fellowship and benefiting UMW Missions. Meetings are held in homes, at the church, or in other venues in the community. Circle members are invited to all UMW events and meetings. Find out which circle fits you best.
Faith – started in 1988, our "senior circle" awaits you with warm smiles and a caring embrace. The circle meets on the 4th Monday of each month at 1:30 p.m. in members' homes September to May. In the summer, we meet at the Village Inn.
Friends – a diverse group of women ranging in ages from 40 to late 60's, who come from different professions and cultural background. The circle meets the third Tuesday of each month at 7:00 p.m. in members' homes from August to May.
Hope – a group of 55+ women who are interested in deepening their faith. The circle meets on the first Monday of each month in members' homes or at church from September to May. June-August, we meet for lunch at local restaurants.
Sarah – a group for 50+ women, who are committed to supporting missions of UMW and the needs of the St. Luke's Community. We meet on the third Thursday of the month at 9:30 a.m. in the Special Events Dinning Room in Bldg. C (September to May)
Sisters in Faith – is for women of all faiths and it is very much like a covenant group. We meet on the fourth Tuesday of the month at 7:00 p.m. in at St. Luke's Building C Room 200-201.
Mom Connection is an exciting, fun, supportive St. Luke's Cluster Group for mothers. From pregnancy to preschool to empty nesters, all moms are welcome. For more information email the group. 
Other Annual Events:

United Methodist Women's Rummage Sale a HUGE Success!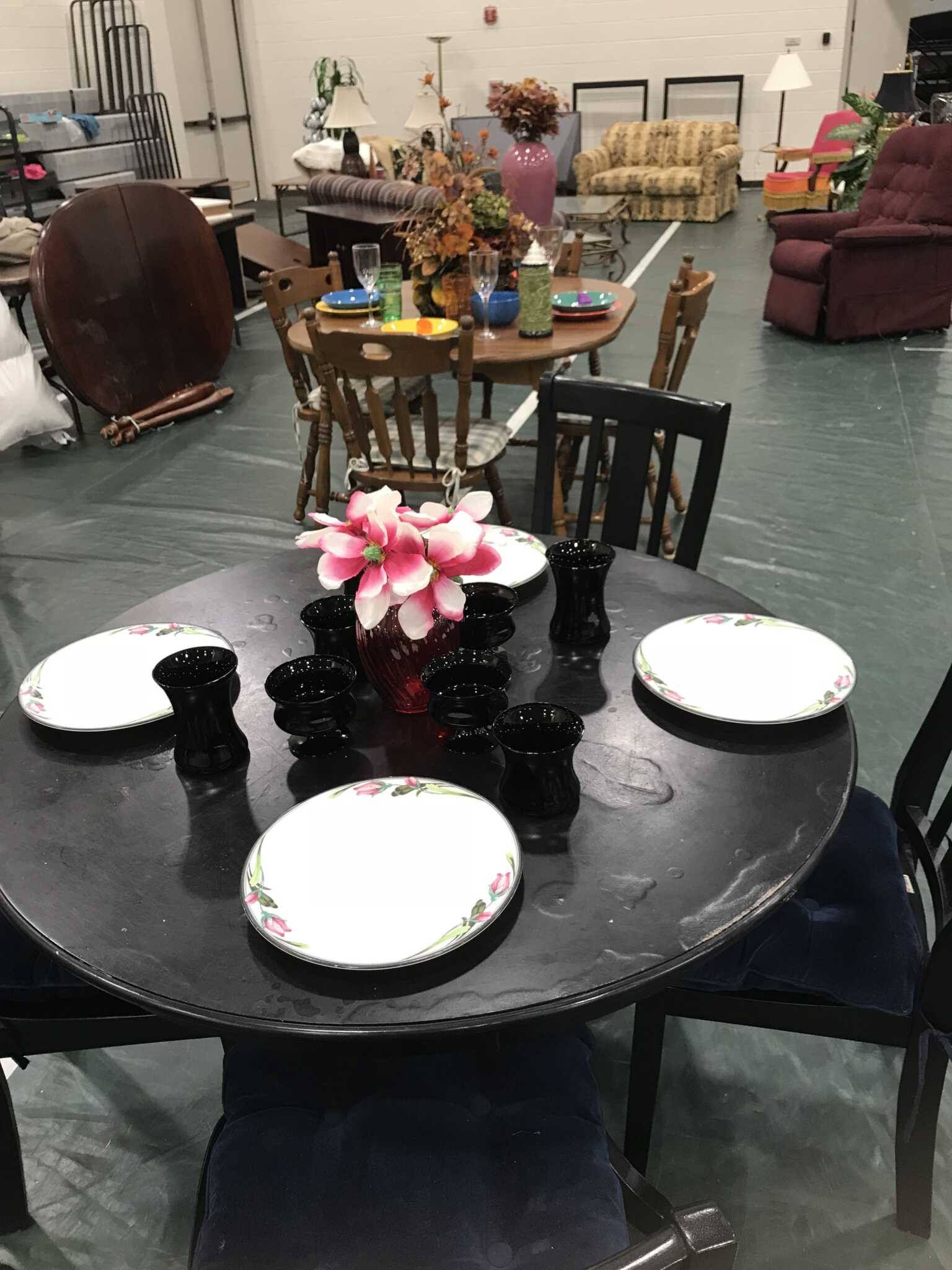 The United Methodist Women raised nearly $6,000 to support our Local and Global Missions last Saturday at their annual rummage sale. This amount was double the amount of previous Rummage Sales! Typically, the UMW uses funds from these sales to cover administrative costs of the UMW Bazaar (now known as the UMW Holiday Marketplace). These funds benefit a variety of programs such as the ZOE Child Empowerment Program, prison ministry and the East Winter Garden community.
The congregation and the community enjoyed shopping from the beautiful displays set up by the UMW. Some of the collected items were donated to our ministries. Here are just a few:
Prison Ministries received clothing for the re-entry program
EWG Circle Leaders received vouchers for shopping
The new St. Luke's Youth Center received pictures
A doctor from Haiti purchased items to ship home
Salvation Army took items which were left over to benefit their thrift store
These ladies (and husbands) worked tirelessly as they fellowshiped together to serve our church family and the community. We have a special thank you for the Boy Scouts who helped with the clean-up at the end of the day.
Thank you all for a very successful day!
*   *   *   *   *   *   *
UMW Great Exchange
The United Methodist Women recently hosted their annual UMW Great Exchange on Saturday, July 14, 2018. Clothing and household items were exchanged and everyone went home with NEW things for their wardrobe and home.
This annual event is open to everyone. All are invited to make their favorite covered dish to share and bring the recipe. Enjoy this luncheon, while sharing friendship and fun for an afternoon.
They also collected many new or gently used purses for the "One Purse" fall project.
*   *   *   *   *   *   *
UMW Annual High Tea
Take Time for Tea 2019 was enjoyed by many on Saturday, May 18. There were homemade delicacies, themed and decorated tables, and wonderful fellowship!  We even had a boutique shop at the tea for interested shoppers. And how wonderful it was to see so many wearing their spectacular hats!
*   *   *   *   *   *   *
UMW Spring Retreat
In the spring, we gather together for our St. Luke's woman's Spring retreat. Our most recent retreat, "Spring Cleaning for the Soul" was on Saturday, March 23, held at Windermere Town Hall.
Retreat guests enjoyed a continental breakfast, retreat program with several speakers, lunch, and a day of fellowship and fun!
It is a day to grow in your walk of faith and meet new friends!!
*   *   *   *   *   *   *
Annual Holiday Marketplace
This event is an annual tradition at St. Luke's and a highlight of the holiday season. The women of St. Luke's spend all year making crafts and preparing for this fun festive event. All proceeds go to missions. This event is typically held the second weekend in November. The 2018 Bazaar raised over $26,000 for missions.
Over 14 different shops for you to do all of your holiday shopping at great prices!
 *   *   *   *   *   *
There are several different Mission ministries, both locally and globally, that are touched by the proceeds from the Annual Holiday Marketplace.
A plaque was set up at the entrance to a peach orchard in Armenia, where there are more than 700 peach trees planted and being cared for, with the help from just a portion of the proceeds from the last Holiday Bazaar.
The bounty of love resulting from the Bazaar reaches both near and far!
UMW Conference & Fellowship Event
This Conference was recently hosted on Thursday, September 28, 2017.
There was a time of fellowship prior to a presentation by our featured guest and speaker, Marla Silliman, Senior Executive Officer at Florida Hospital for Women.  Marla discussed how women are different from men at the cellular level as well as how that impacts everything from the affects of medication to hormones and depression.