Click the "Watch" button below or follow the step-by-step instructions under the button for more details and troubleshooting.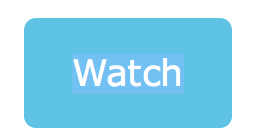 Watch Worship with or without a Facebook account

Open a browser on your computer/mobile device like Google Chrome, Safari, or Internet Explorer
Type https://www.facebook.com/StLukesOrlando/live into the address bar at the top of your browser window and hit enter.
A pop-up window may appear at the bottom of the screen that says "See more of St. Luke's UMC in Orlando on Facebook."

If you have a Facebook account, you can log in at this time by entering your email address and password.
If you do not have a Facebook account and do not want to create one, scroll down and another box will open on the center of your screen. Click on the words "Not Now" at the bottom of the screen.
If you would like instructions on how to create a Facebook account, go to the instructions at the bottom of this page.
If a live worship video is in progress (starting a 9:30 a.m. EST on Sundays), it will be the first video you can click on.
If a live video is not in progress, you can select from past live videos.
Here you will find all the latest previously live videos available in chronological order for viewing. Click on the latest worship service you would like to view by moving your cursor over the image and clinking it. The video you selected will automatically start. Note: It may take a few minutes before you hear any sound as the announcements do not require sound. 
If you need to pause the video to take a break, scroll down to the bottom of the screen where you will see the toggle that shows how many more minutes you have left. Move your cursor to the far left side and click on the two small white horizontal lines to pause. When you are ready to start viewing again, click on the white arrow in the same location. 
Feel free to select as many videos as you would like.
Enjoy and thanks for worshipping with us because it's not St. Luke's without U!
How do I create a Facebook account?

Note: you must be at least 13 years old to create a Facebook account.
To create a Facebook account:
Go to facebook.com/r.php.
Enter your first and last name, mobile number or email, new password, date of birth and gender.
Click Sign Up.
To finish creating your account, you need to confirm your email or mobile phone number.
If you're having an issues creating a Facebook account:
To let Facebook know about the issue you're experiencing while creating a new Facebook account, you can fill out this form.
If you're having a problem logging in:
If you need help connecting to worship or one of St. Luke's online book or Bible studies, email Liz Vasquez at evasquez@st.lukes.org or call 407.876.4991 ext. 216.