St. Lukers Sewing to Save Lives
St. Lukers are responding to the call for Surgical Masks that are in short supply and high demand due to the COVID-19 outbreak. These masks are not only needed at hospitals, but have become necessary for some of our ministry partners as they navigate protecting their vulnerable communities who cannot easily keep a 6 foot distance from others with the "Shelter in Place" order. Our own Shepherd's Hope and Coalition for the Homeless have requested homemade masks and if you are able, we need you!
You can help by:
Delivering masks to our partners
Donating to the purchase of supplies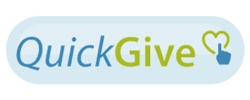 Please let us know if you are able to help,
by signing up on the link below.


For more information, contact Amy Winslow at awinslow@st.lukes.org.