St. Luke's will host a new event celebrating creativity and local artists on Saturday, July 14 starting at 2:00 p.m. Save the date for "Take pART" 2018, a Festival of the Arts. This year's theme is "Footloose and fancy free," in partnership with St. Luke's summer musical "Footloose." All are welcome to submit original fine art related to the theme.
Click here to view the official Call for Artists to review guidelines for submissions.
Take pART is a free event open to everyone! Art lovers and creatives will enjoy a stroll through "Artist Alley" to view artwork in the Fine Art Gallery. Drop in on one of the featured artistic demonstrations and workshops, make and take your own artwork, and watch or participate in the evening's main event: Open Mic Night starting at 6:00 p.m. There's even a creative kids corner for budding artists.
Check back for more information and a schedule of events / creative workshops.
For questions or to get involved, contact connect@st.lukes.org.
*Please note, artwork, jewelry, or crafts will not be sold during Take pART. We encourage vendors to attend this fun event and draw creativity from the experience.
MEET THE INSTRUCTORS
Crystal Edwards holds a BFA in dance and a minor in mass communications from the University of Florida, where she gained invaluable training and a love for using the arts to push boundaries and challenge people. She has danced professionally for Black Label Movement (Minneapolis), Moving Current Dance Collective (Tampa), and toured nationally and internationally with Diavolo Dance Theater based in Los Angeles, CA. Crystal has worked as a teaching artist at Hamline University, Winona State University, College of Saint Benedict, and The University of North Texas and her choreography has been recognized at ACDFA Nationals in Washington D.C. and been commissioned by Sarasota Contemporary Dance. Crystal is an arts administrator and educator passionate about arts integration. She is currently the managing director, and a dancer in Minneapolis based Black Label Movement. Locally she works for Dr. Phillips Center for the Performing Arts (Outreach Teaching Artist/School of Arts Teacher/Disney Musicals in Schools Teaching Artist), Mad Cow Theatre (Choreographer and Manager of Creative Development) and Creative City Project (Artist Liaison). When she is not dancing, choreographing, performing or teaching she is a wife and mother to two beautiful children.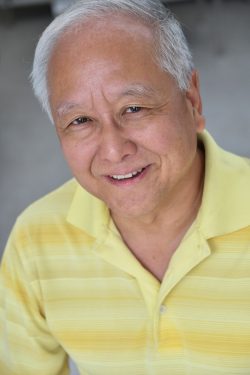 Al Aki has over 25 years of experience in Origami doing programs at EPCOT, Disney Springs, The Holy Land Experience and recently at a two-day convention for the Hospitality Design Expo in Las Vegas. He is currently teaching a 6-week course at St. Andrews for the Community School of the Arts. Al has also done Origami for weddings on the rooftop of the Orlando Science Center and Maison & Jardin in Altamonte Springs. He specializes in modular forms and also does dollar bill origami and animals, including a flapping bird, hopping frog and cobra that strikes when you push its tail. Since Al also teaches Tai Chi every Wednesday at 9:30 a.m. in the Dance Room at St. Luke's (Building B), he shows participants how to do Origami as a meditation, and a way to express creativity.
Jessica Williams was born in Mayaguez, Puerto Rico, and received her early training at Nancy Chippandale School of Dance in North Andover, Mass. where she Competed with them for two years earning medals in Silver, and Gold in the Headliners Jr. Tap Division. She later studied Ballet, Tap, and Jazz with Nolan Dingman, and Becky Columbus in Orlando. During this period she performed at Walt Disney World, and had the opportunity to work with Robert Mackey. She has been on Nickelodeon's "All That" as a Featured Dancer. She has performed at Miss Orlando, and has Choreographed for Miss Puerto Rico of Orlando as well.
Jessica majored in Liberal Arts Dance at Northern Essex College, under the direction of Elaine Mawhinney.  She excelled in all her classes which allowed her to be President of the dance company for two years.  She was also Dance Captain for Push Factor (a Jazz based) Dance Company directed by Jaqui Young. Jessica has danced at Sea World's Shamu's Breakfast directed by Muffet Baker. She also toured with Cirque Magnifique as a Lead Dancer, directed by John Knock. She has been teaching Ballet, Tap, Jazz, Hip Hop, Contemporary, and Salsa in the Orlando area for 18 years, and is thrilled to share her passion for Dance with so many others. 
Frank Micheal Bailey, Jr. is the President and founder of Grow Orlando, a 501(c)(3) corporation dedicated to teach life, work, and financial literacy skills through plant cultivation. His program includes a financial literacy course, monthly volunteer workdays with Door-to-Curb, and a work-study program that hires students for gardening, farming, landscaping, etc. for financial stimulus and, in some cases, vocational credit toward graduation! He is also the Chairman of the Advisory Board for the Winter Garden Community Garden, a member of the East Winter Garden Alliance, and the first recipient of the East Winter Garden Collaborative. The program's pilot program has just reached it's successful completion, and they are looking forward to officially launching this Fall! An Orlando native, he has lived in Oakridge, Metro West, Gotha, Winter Park and is currently residing in Winter Garden. His passion is to change the world through education & action, and change the future through youth development. 
Andrea Wilson fell in love with photography after having her first child, although her background is in banking and HR recruitment. Wanting to capture every moment with her daughter led her to pursue training on how to improve in this area. Her husband, Thurman, gifted her a nice camera and lens and the rest is history! Together they own and operate Bella Grey Photography, named after their two children. Andrea believes the most priceless art is that of your loved ones and enjoys helping families capture memories that will last a lifetime.