The St. Luke's United Methodist Church family in faith welcomes you. We know you have many choices when it comes to places to worship, connect, grow, and serve so we are honored that you are exploring St. Luke's. We sincerely hope that you will consider visiting us for worship on Sunday or for one of the many weekday programs offered on campus.
– The Pastors, Staff, and Believers of St. Luke's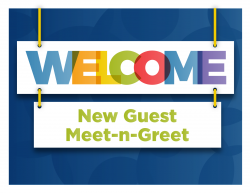 New Guest Meet-n-Greet
Welcome to St. Luke's! All are invited to our next New Guest Meet-n-Greet on Sunday, January 26 at 9:05 a.m., 10:35 a.m., or 12:05 p.m. (immediately following each worship service) in the Special Events Dining Room of Building C (behind the coffee & donuts).
St. Luke's is an exciting place to serve God and grow spiritually in Christ. We hope you will allow us to help you find a place that is just right for you. During our time together, you'll meet some St. Lukers, hear about what kind of church we are, and learn about the different ways you can get connected. You'll also get a chance to ask questions.
Contact Liz Vasquez, Director of Connect Ministries, at evasquez@st.lukes.org or 407.876.4991 ext. 216 with questions.
RSVP requested but not required. Drop-ins are always welcome!
Upcoming Meet-n-Greets:
March 15, April 26, June 14
Double click image below to expand.
For Full Screen Viewing Click Here