Dear St. Lukers,
We're just over a week away from opening night of Steel Magnolias and the sense of community you'll see between the cast is shared among the crew as well. As one of the show's Technical Directors, I have the privilege of working with a large volunteer team on everything from construction and painting to design and special effects. Our work began last fall with determining the seating and set capacity in the Attic for this immersive theatre-in-the-round experience. We came up with a floor plan that allowed the scenic designer Cliff Price to think blue sky for St. Luke's first full-scale production in this space.
In collaboration with the production team, Cliff's sophisticated southern design has transformed the Attic into a 1980's Louisiana beauty parlor. The more than 15 volunteers working night and day to bring the set to life range in age from 30 to 70+ and all bring their unique skills sets and passion to this project. Creating the set's faux tile floor has been one of the group's major undertakings. Thanks to Orlando Ballet donating their marley floor we painted the floor to look like linoleum tile that fits the time period. It's a huge part of the set that helps ground audience members in this reimagined space from the minute they walk through the doors to Truvy's salon. We experimented with paint colors and types and spent extra time making sure the geometry was just right so the tiles would fit the space.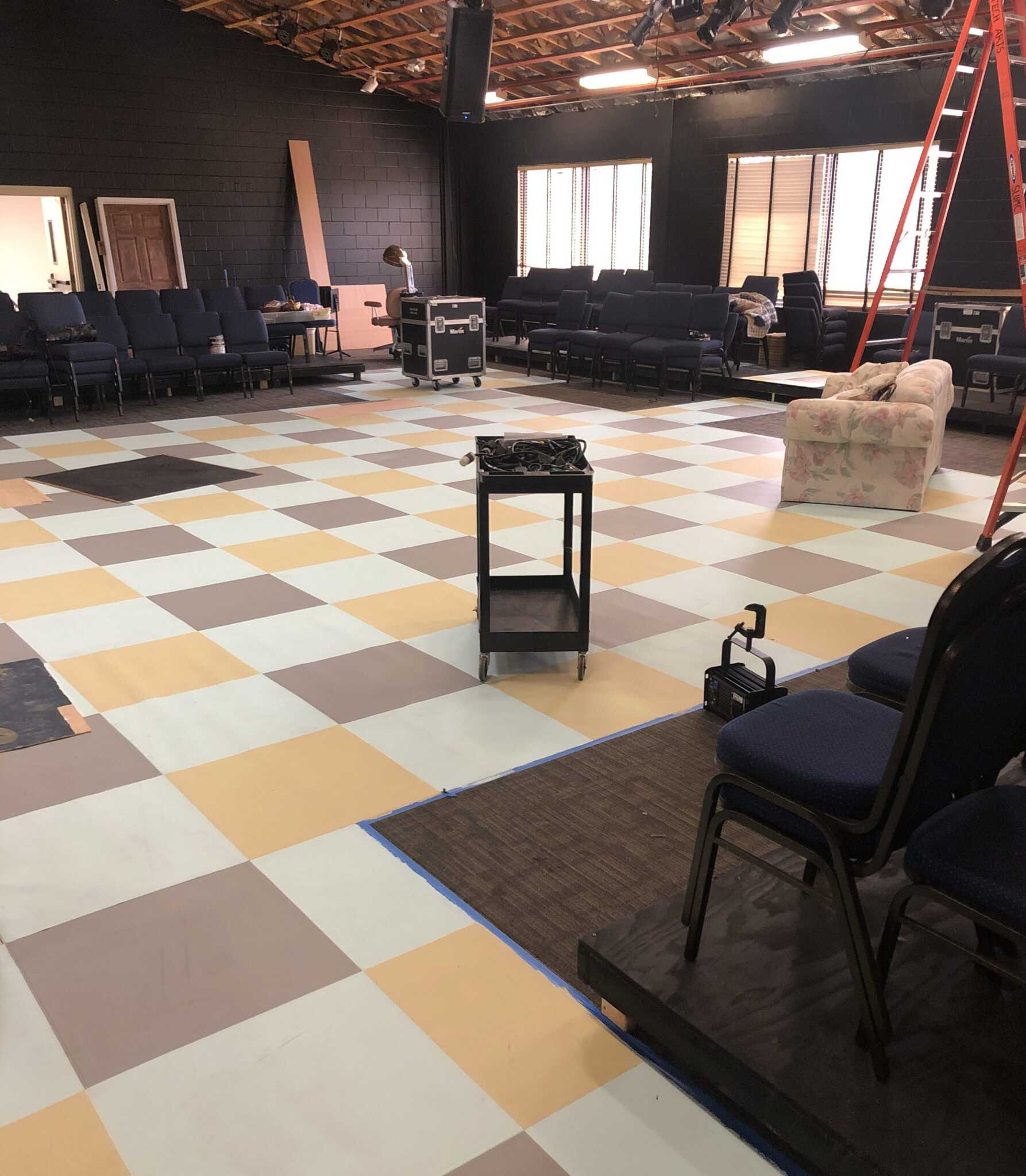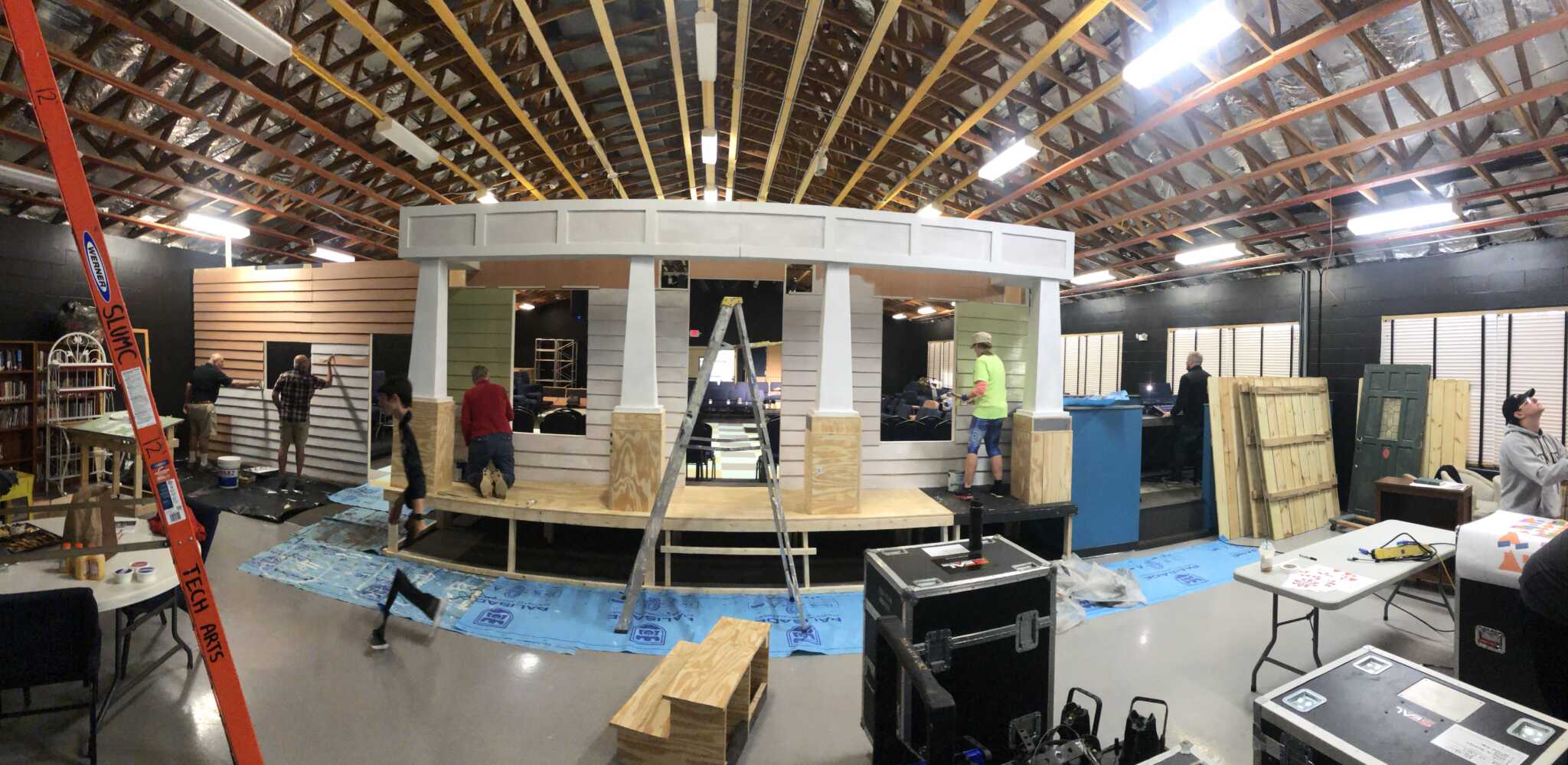 .
The scenic team is living out St. Luke's core values of:
Acceptance by embracing all skill levels and backgrounds
Hospitality by creating a welcoming environment for cast, crew, and audience members
Community by the way they connect and care for one another
Discipleship by remembering that it's not just about the painting and the building. The conversations we've had have been transformational even in the midst of transforming the Attic into a theatre space. Discipleship comes from sharing stories and life experiences together which deepens our relationship with God and with each other.
and Service by giving of their time and talents to help us reach current and potential new St. Lukers to show what sacrificial love looks like and how unqualified acceptance changes people's lives.
If you'd like to be a part of the scenic team and work on future St. Luke's productions, click here to email me.
On behalf of the entire cast and crew, we hope you'll come support the show open March 6 and feel transported to another place and time as you drop in to meet a few new friends.
See you there,
Ben
Ben Adams
St. Luke's Director of Visual Arts & Set Design
Steel Magnolias Technical Director, Scenic & Special Effects