Dear St. Lukers,
WOW! What a wonderful Welcome Home Week we have experienced. It's been a week full of connecting with one another, meeting new friends, and reconnecting face-to-face! Worship, discipleship, and fellowship on Sunday was just amazing. Wednesday was very successful with over 160 people sharing dinner and worship together, and children, youth, and adult classes were full of energy and growth. We hope everyone joins us in this weekly rhythm of discipleship as we Learn, Live, Love, and Lead together!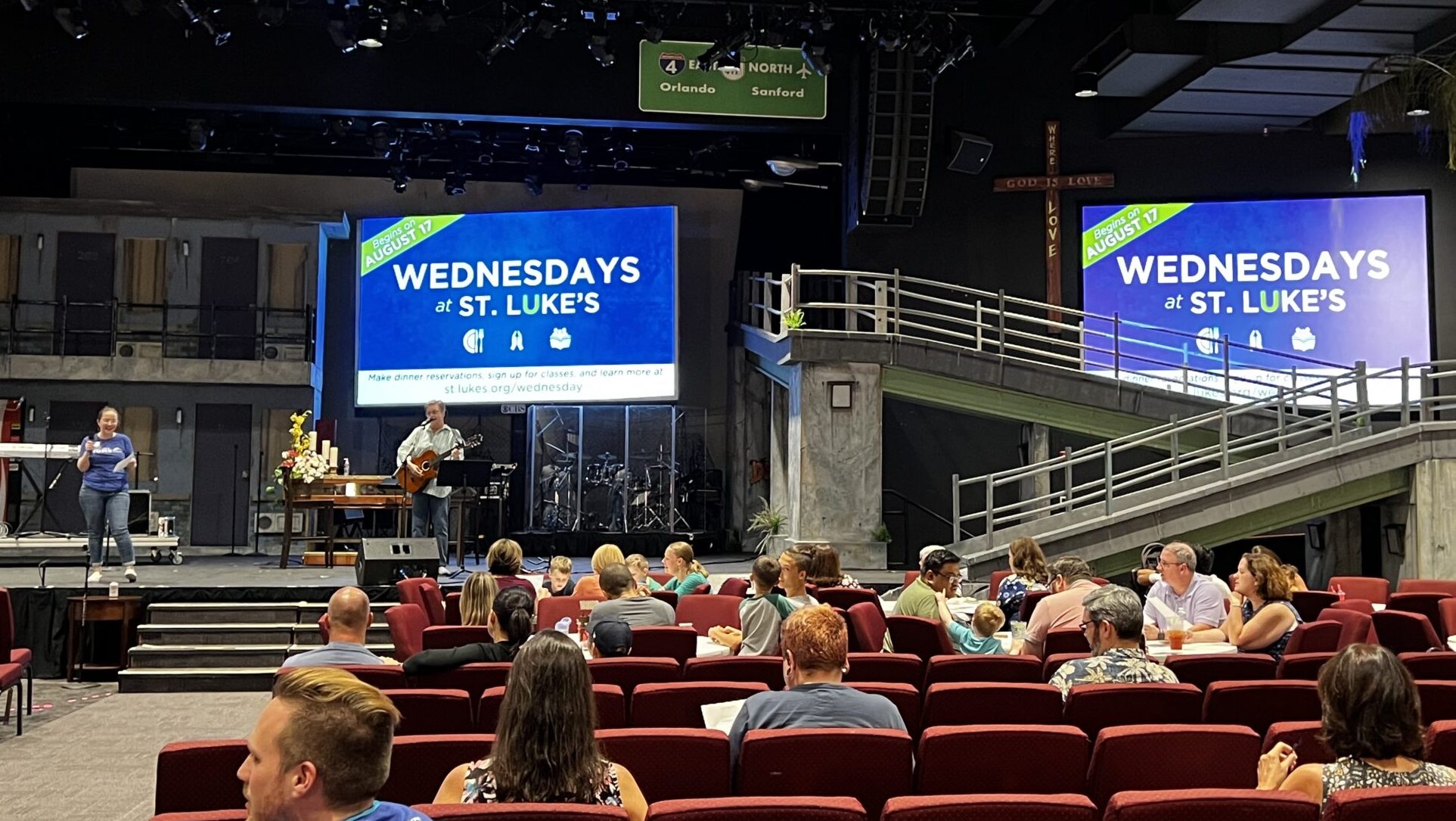 There are still classes and small groups to join, including our church wide Sunday Night LEARN Study with Dr. Ebby Arnold from Candler Foundry. Dr. Ebby kicked us off with a great introduction to the Gospel of Luke, which you can listen to or watch by clicking here. She will be continuing this overview of Luke for the next six weeks, and we hope you will engage this work to prepare you for worship on Sunday.
This Sunday we will be looking at the story of Simeon and Anna from Luke chapter 2. We invite you to read Luke chapters 2 and 3 for Sunday, especially Simeon's proclamation and blessing over the infant Jesus. We will ReConnect with our core values of Acceptance and Hospitality and we'll see how Luke's story of Jesus grounds us in these values as an extension of Christ's love. Pastor Jeremy and I will be leading worship and hope you will join us at 9:30 or 11:15 a.m. either on campus or online. Don't forget, our 11:15 a.m. services include the Sacrament of Communion each week, as well as a chance to join together with St. Lukers of all ages!
We want to invite you, especially if you attended our production of Oliver!, for a free showing of the film "The Florida Project" on Friday, August 19 at 6:30 p.m. in Founder's Hall. Following the movie there will be a discussion led by community leaders, where together we will dig into the impact of this movie in our area and how we can begin to support the work of those making a huge difference in housing and food security for our most vulnerable neighbors. Click here to RSVP to this free event (requested, not required).
We can't wait to worship this week with you! See you Sunday as we ReConnect with one another and St. Luke's.
Grace and Peace,
Jenn.