Dear St. Lukers,
I hope you are making plans to attend the United Women in Faith's annual Rummage Sale this Saturday, March 18 from 8:00 a.m. to 1:00 p.m.! Our amazing women and their volunteers have been working all week, really the last month, collecting and picking up furniture, clothes, and treasures to be ready to sell, with all proceeds going to local and global missions.
You will also have a chance to head over to the Blessed Treasures Gift Shop to pick up some fun items for Easter!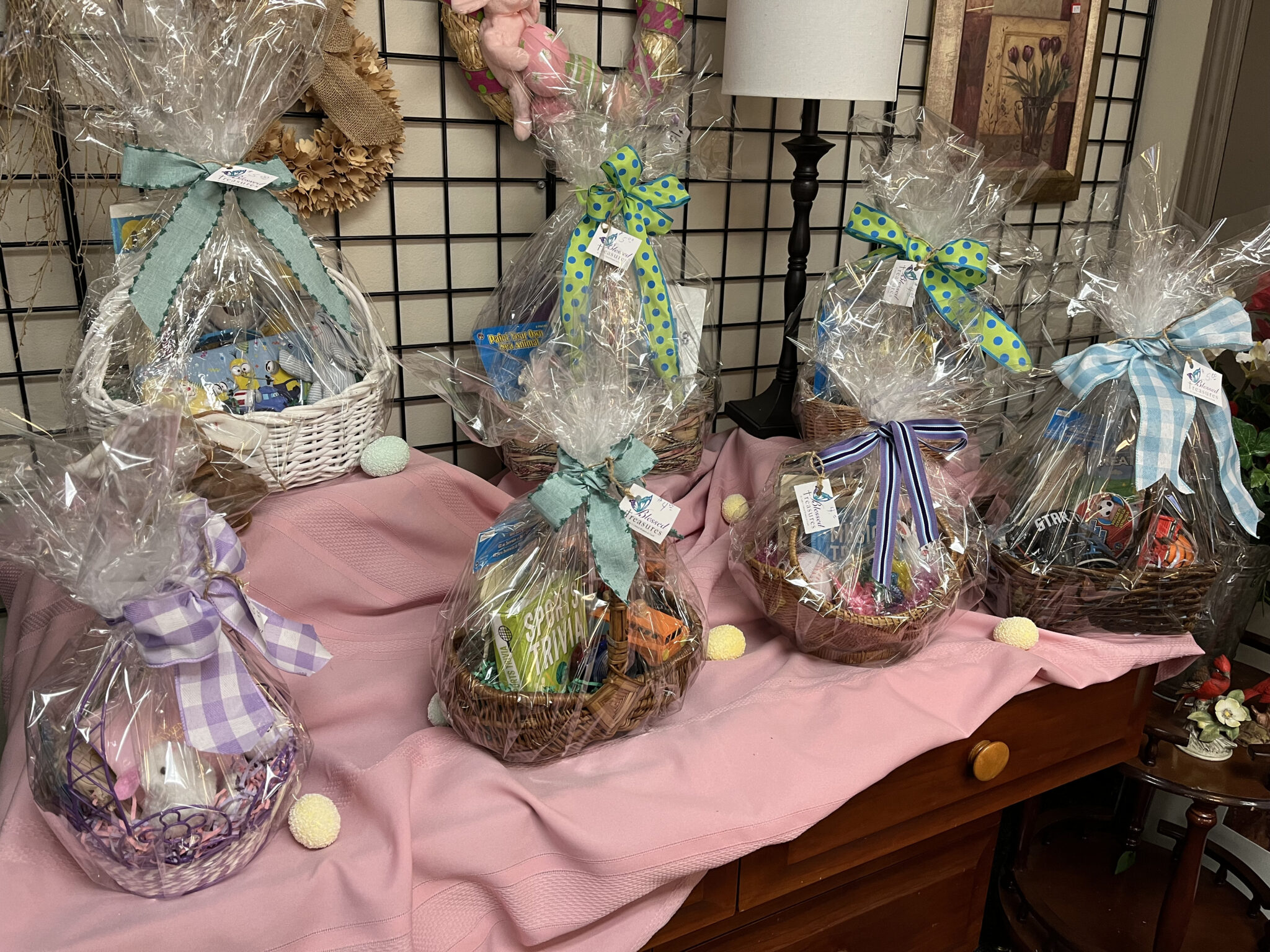 Did you know Blessed Treasures serves as a boutique for gently-used items, but also features some of the amazing crafts our women make throughout the year? Between that, the Rummage Sale, and the annual Holiday Marketplace, these women raise tens of thousands of dollars to support missions through St. Luke's, in our community, state, and around the world. They truly LEAD their lives with their talents and by serving our community. We love our United Women in Faith!
This Sunday, the elemental tool of faith Jesus uses is…MUD! Can you believe it? The mud made and used by Jesus to heal, of all things, someone's blindness. I don't know about you, but with three kids and various animals we have had in our homes through the years, mud is something I try to avoid as an adult. But boy was it fun to play in as a kid. We had this great patch of dirt by the driveway where a bush used to be that was the BEST mud puddle when I was little. I would come in just filthy and my mom would tell me to head straight back out to the hose and not come in until all the dirt and mud were gone. Which of course meant I made even more mud, trying to stand in another section of dirt with the hose! It was awesome.
As Pastor Melissa and I were talking about the texts this week, it seems that no matter how much we try to avoid it, God might be telling us to pay attention to the muddy people. Between Jesus using mud to heal in John 9, and God inviting Samuel to choose the smallest son, David, in 1 Samuel 16, maybe there's more connection between mud and faith than we realize. I hope you have already had a chance to listen or watch Rev. Dr. Ebby Arnold talk about the power of mud and the earth in Scripture. If not, I invite you to take some time before Sunday to prepare your heart for worship (click here or listen to "Your Week with St. Luke's wherever you get your podcasts). Maybe there's something powerful about what the things we avoid most in life being the very things that help us see in all new ways.
I know many of you are traveling for Spring Break and hope you are having a beautiful time. We can't wait to be in worship with you on Sunday either on campus or online as Pastors Jeremy and Melissa help us explore John 9, but also 1 Samuel 16, to understand what a little mud in God's hands can do. It's also baptism Sunday, so we will celebrate welcoming new siblings into the family of faith!
It's an exciting weekend at St. Luke's but remember, it's not St. Luke's without U!
Jenn.