Dear St. Lukers,
Look what came in the mail today!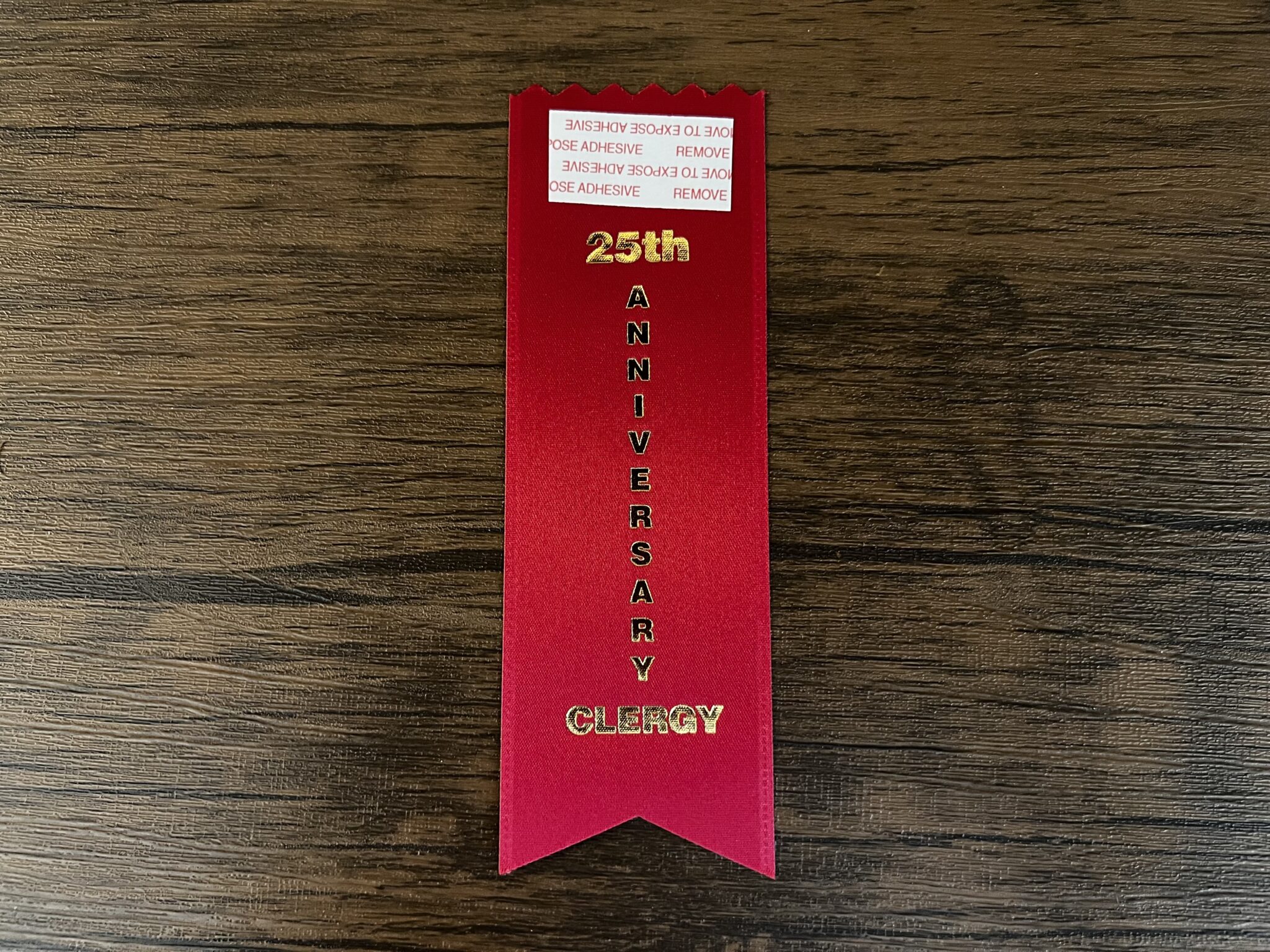 At this year's annual conference, I will celebrate 25 years in pastoral ministry. If I add on my years as a youth director, it's 35 years in church ministry. While I also worked jobs in retail and as a summer cast member at Disney, the church environment has shaped me the most. As I talk with people struggling with church politics and hear the harm they have experienced in their church past, I am often asked, "Why do you stay?" I promise this is not a shameless sermon series plug, but honestly, I stay because of the very words we have been studying with the letter of 1 Peter.
I do BELIEVE the local church and its mission and potential is the living HOPE of Christ tangibly at work in the world. I do BELIEVE we can be, at our very best and most intentional, a radical movement and force of LOVE in our community that heals, reconciles, and embraces people, works for equity and justice, and makes our cities better. 25 years ago I may have been a bit naïve in underestimating the work it would take in the world, but also "in the house." I could have never anticipated the culture we would find ourselves in today and the depth of discipleship it requires.
A church of living hope and radical love is needed now more than ever as fewer and fewer people trust the institution of religion, but more and more people believe and want to be the hands and feet of the work of mercy, justice, and equitable love. More and more people have a vision of what community can become, a vision the disciples hear as Jesus preaches from the mountain in Matthew, proclaiming blessing and calling his hearers to action.
Our Scripture for this week from 1 Peter 3 invites our belief in Jesus Christ's resurrection power to be CONFIRM(ed) in our daily life. Always be ready to make your defense to anyone who demands from you an accounting for the hope that is in you; yet do it with gentleness and reverence. As the author of 1 Peter said, people are watching and even wanting to be a part of such hope. Join us in worship this Sunday as we explore this Scripture and understand what it means to live ready to witness out loud what we believe about Jesus and his love and power. Until then, just know that it's been a wild ride this first 25 years, 16 of it being with you – and I can't wait to see what the coming years will reveal in our work to Awaken Disciples and Reveal the Kingdom of God.
Grace and Peace –
Jenn.