Once upon a time…
These four words have a magical power. Around the world they compel readers to open their hearts and minds, to meet new characters, and be whisked away to a new land with a new history and a storyline that draws us in. These four words usually begin epic tales of adventure, love, conflict, drama, or tales of prophetic learning that changes the way we think.
Scripture is no different. It begins with epic words as well… "In the beginning." Scripture takes its students on a journey of adventure, conflict, drama, wisdom, learning, all in a longer plot line of a love triangle: Creator, Son, Holy Spirit, with humanity as the center. These stories set the scene for OUR stories – the stories we live as the continuation of God's story of love written for the world to read. Last week, we ended our "The Stories We Live: The Characters" series realizing David, and YOU, are the true love interests in the greatest story of all time where God is the protagonist. We asked you to consider how you are writing your STORIES with God in this love relationship into which God has invited you.
This week we start a new sermon series where you will begin to think through, write, and pray over your response, or MY STORIES.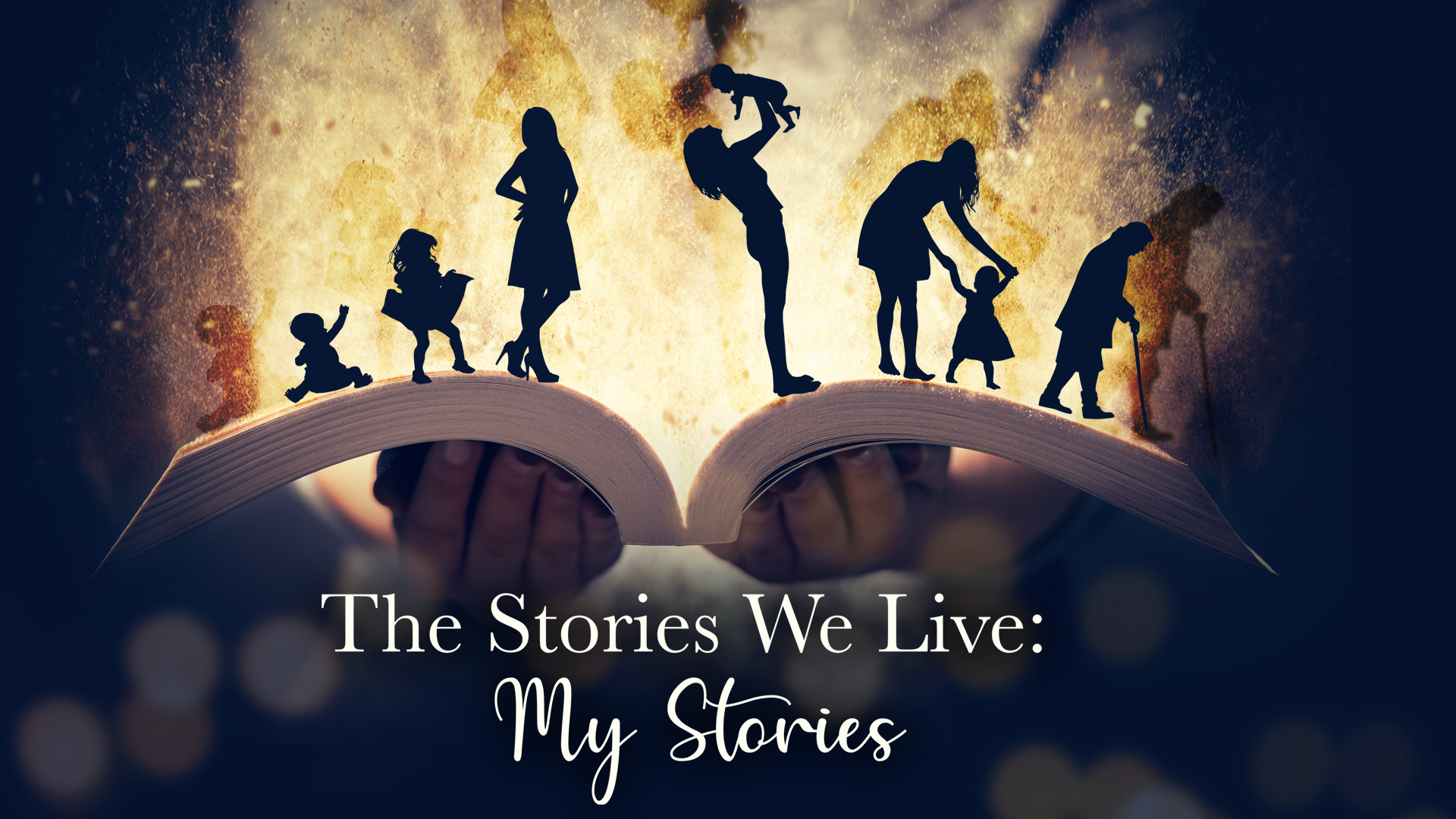 Through Life Together groups, personal reflection, and in worship we will consider the experiences we have lived through: good, bad, and in-between, through the lens of God's love.
We will use the structure of how God has moved us FROM, THROUGH, and TO to gain an understanding of ourselves, our purposes, our relationships with others, and most importantly our relationship with God. To help us see those movements in someone else's life, we will begin with another famous story with an epic opening: "A man in the land of Uz was named Job."
Hopefully you have either joined the Sunday night LEARN class with Dr. Ebby Arnold, professor at Emory University's Candler Foundry. You can hear her lecture and an extra "Office Hours" conversation with myself and Dr. Karen Schieb about telling our stories on our weekly podcast, "Your Week with St. Luke's." These two professors have set the tone for this Sunday's worship, as we have looked at a quick overview of Job, which is considered wisdom literature.
Pastor Jad and I will lead worship from Dr. Ebby's premise that to understand how God has moved us FROM, THROUGH, and TO, we first have to be vulnerable and honest with where we are RIGHT NOW, or as Dr. Arnold asked us, what is our THEOLOGY OF NOW. We invite you to read Job chapters 1-3 as you listen to the podcast and prepare for worship. Each week in worship, we will take time in prayer to reflect and even do a little writing. Please bring your study guide with you to worship, or click here to download a PDF version to print from home.
This Sunday is also World Communion Sunday. We will lift up some stories from our friends in our sister church in Cuba, and invite you to consider a special celebration offering to help them purchase medication during this difficult time. Join us for worship either online or on campus to find out more about how to give to this special offering. And don't forget, if you are joining us for worship online, have your communion elements ready as we come to the table with our siblings around the world.
Until we see U again, may the stories you write be full of love –
Jenn.