St. Luke's CDC and Early Childhood Math
Math skills are one of the areas of assessment in Early Childhood classrooms. Math skills in the toddler classrooms begin by counting in songs and fingerplays and exploring shapes. In the three-year-old classrooms, the children begin to identify numbers by name and quantity as well as, patterning and sorting. They can identify simple shapes by name. In the VPK classrooms, math includes all previous skills and also measuring and simple addition and subtraction.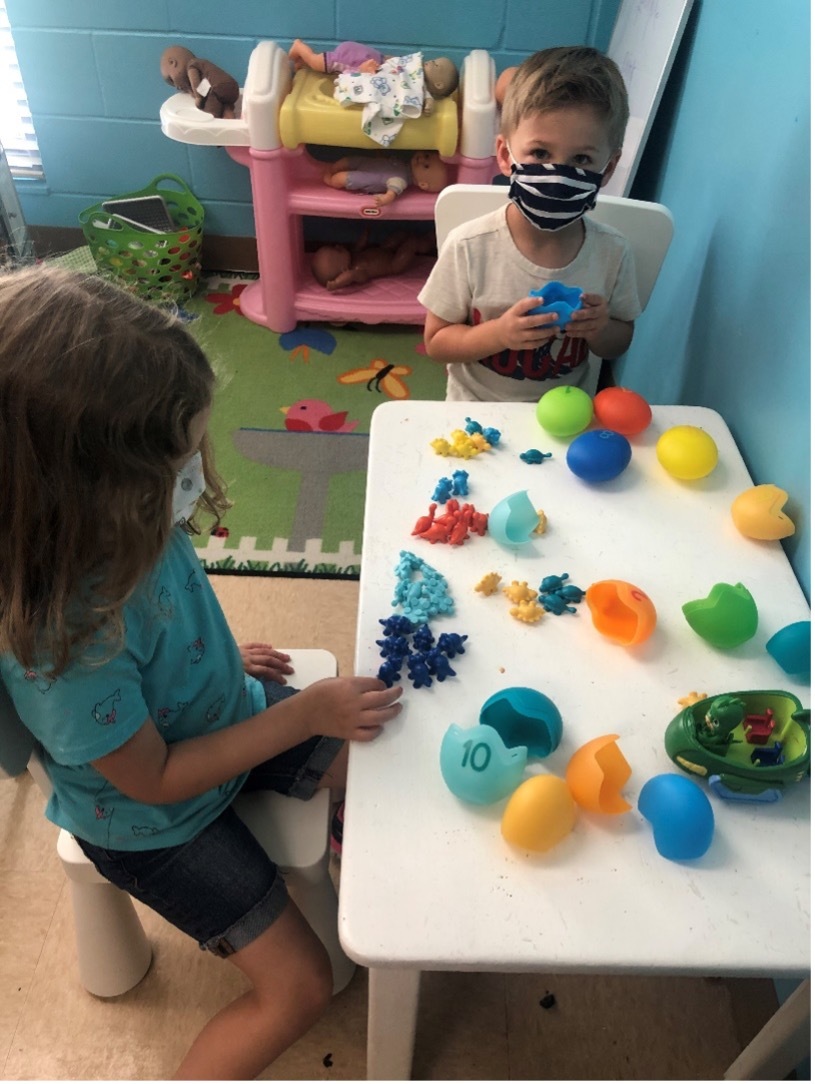 Three-year-old classroom sorting dinosaurs by color.
VPK classrooms identify quantity, numbers, work on simple addition with visuals, as well as hands-on materials, and using an item to measure.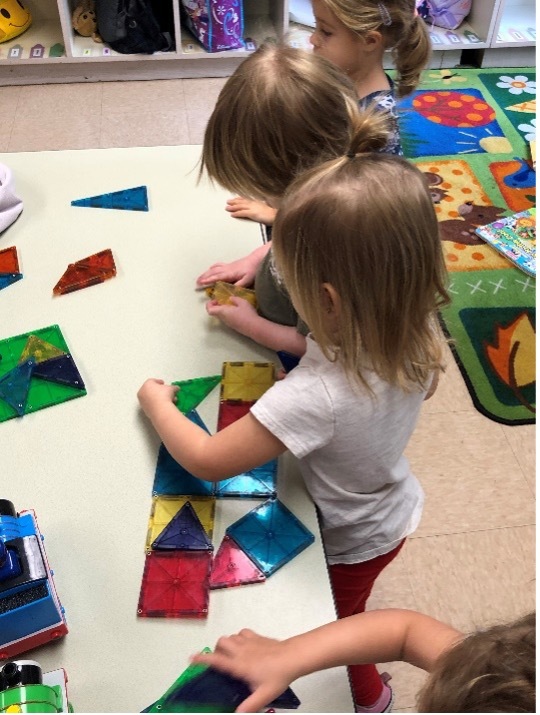 Toddlers exploring shapes.
St. Luke's CDC is enrolling for next year's 2021-2022 school year (space is limited). Click here to learn more.
Click here to learn more about preschool summer camps.