Spend Christmas Eve with St. Luke's!
Saturday, December 23 in the Sanctuary
5:00 p.m. Traditional Service with the Sanctuary Choir
7:00 p.m. Contemporary Service with the Praise Team
Sunday, December 24 in the Sanctuary
10:00 a.m. Family Worship Service with Nativity
5:00 & 6:30 p.m. Contemporary Services with the Praise Team
8:00 & 9:30 p.m. Traditional Services with the Sanctuary Choir
11:00 p.m. Communion Service with small ensemble
Christmas Eve worship will be streamed live on St. Luke's Facebook page on December 24 at 10:00 a.m. (Family worship), 5:00 p.m. (Contemporary), and 8:00 p.m. (Traditional)!
Childcare will be available for Christmas Eve services for infant, toddler and preschool age at the 5:00 and 7:00 p.m. services on December 23, and the 5:00 and 6:30 p.m. services on December 24 (no reservation is needed). Elementary age can worship with families.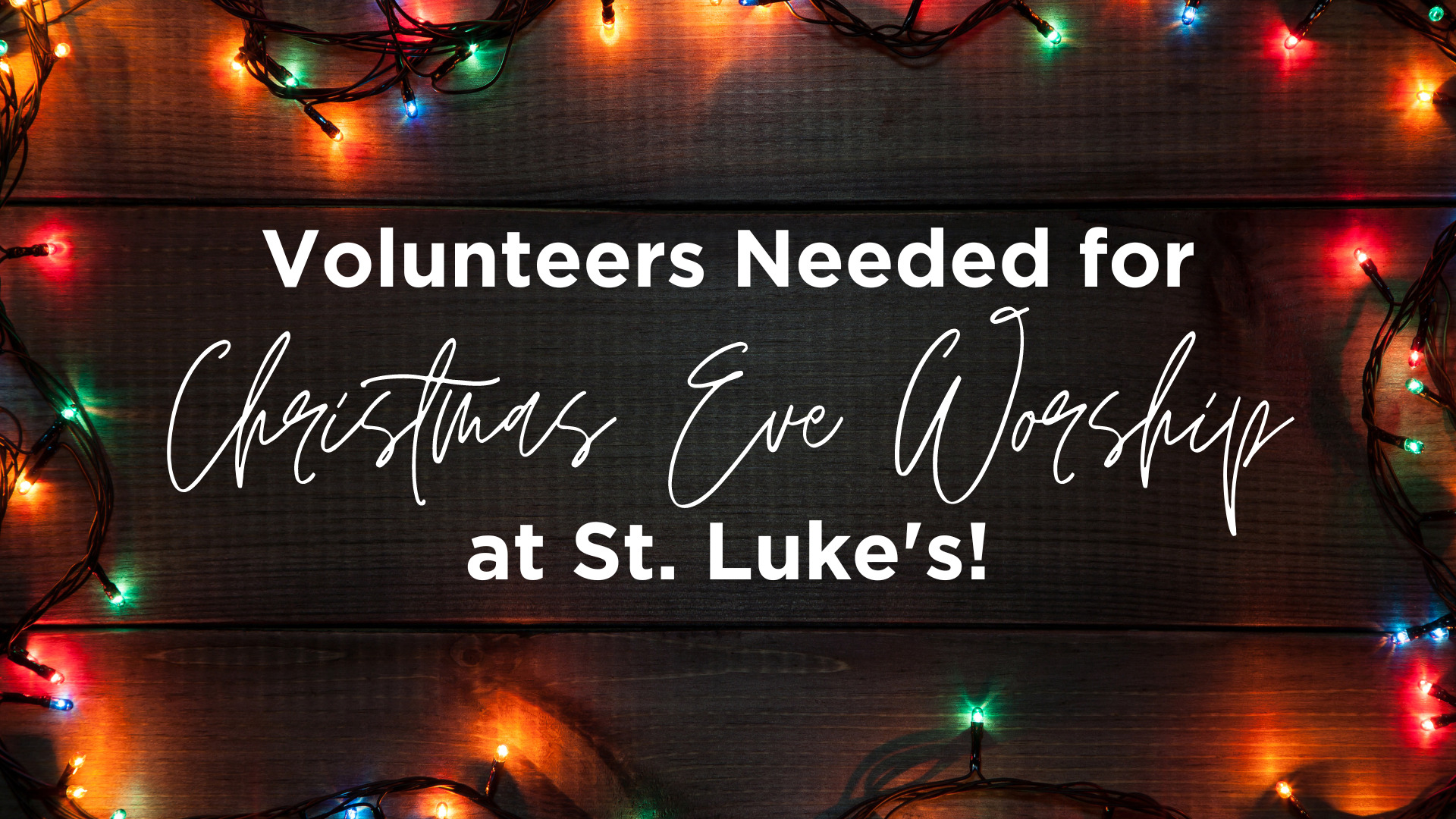 Volunteers are needed for both nights of Christmas Eve services! Click the button below to view all available volunteer positions and to sign up:
Special upcoming worship service information:

December 31, 2023:
One combined worship service at 10:00 a.m. in the Sanctuary and
live on Facebook
January 7, 2024: Regular worship times resume, 9:30 a.m. in both venues on campus, Blended worship at 11:15 a.m. in the Sanctuary, and live on Facebook at 9:30 (Contemporary) and 11:15 a.m. (Traditional)