St. Luke's invites adults of all ages, no matter where they are in their faith to journey to grow deeper.  Whether you have been a part of the church for your whole life or are still trying to figure out what church is all about, we have classes that are selected to help your faith deepen and your relationship with God grow.

St. Luke's offers 3 different group types:
Sermon Studies: these groups meet for the duration of a St. Luke's sermon series to discuss the current sermons subjects and themes.  These classes are open to everyone!
Group Studies:  these groups meet to study a specific curriculum, book of the bible, or other material outside of the themes of the sermon series.  This includes classes such as Disciple, Dave Ramsay's Financial Peace University (FPU) and Legacy Journey, and Christian Believer.
Covenant Group Studies: these groups are long term groups that choose to be together for all aspects of Christian life (worship, connect, grow, and serve).  These groups begin and end at the determination of their members. If you would like to start a covenant group, contact Pastor Jad Denmark, for more information.
View all ongoing and short-term groups and register by clicking the button below:

Pints & Parables

Nerd Church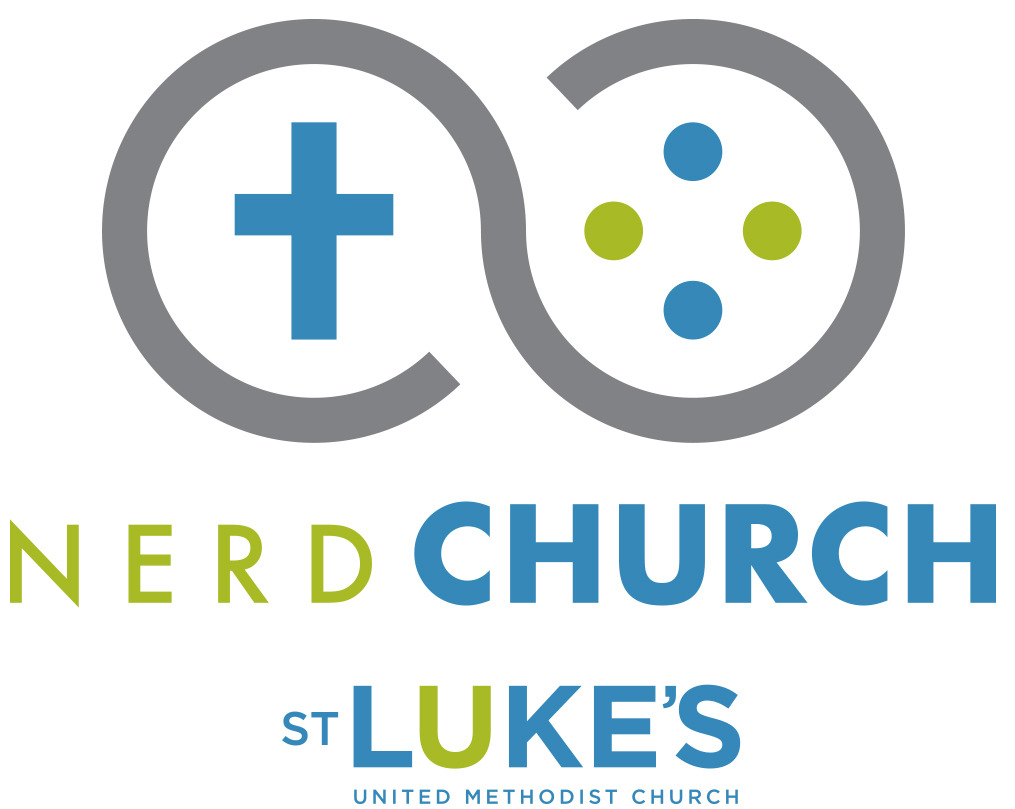 Explore what happens when the stories of our faith, fandoms, and lives collide with Nerd Church (meets Mondays at 8:00 p.m. on Zoom)! This online community engages in meaningful discussion about biblical concepts through the lens of our favorite comics, video games, and movies! Learn more and register by clicking the button below:
New Class Alert!
Paul's Travels in Greece
Join Pastor Bill for a 7-week virtual tour of the travels of Paul in Greece and Ephesus. Enjoy traveling and learning with him from the comfort of your home on Zoom. This group will meet for 1 hour on Sundays at 5:30 p.m. on Zoom starting May 16.


Finding My Way Home
Join Pastor Jad for a men's study on "Finding My Way Home" by Henri J.M. Nouwen, and enjoy coffee, discussion, prayer, and community weekly on Zoom. This class meets on Thursdays at 7:45am.


Finding God in the Waves
Young Adults (ages 25-35) are invited to join Pastor Jeremy for a new book study: Finding God in the Waves starting Tuesday, June 15. Participants can join this hybrid group In-person or Online. Click here to register:


SPIRITUAL GIFTS

Spiritual Gifts are special abilities used for spiritual purposes. Of God's design and grace, these gifts are bestowed upon us by the Holy Spirit according to God's purpose for our lives. We each have talents that enable us to train in different fields. However, it is in the utilization of our spiritual gifts that we fulfill God's purpose for us–in the church, in the community, and in the world. Identifying your spiritual gifts provides insight as to what you can do to achieve the most fulfillment in service.
This assessment helps you discover and define the special abilities God has given you according to his spiritual purpose for your life.
Spiritual Gifts 101
Join us on Sunday, May 23 immediately following each worship service to learn about the various spiritual gifts and how they look when they are active and operating in our congregation and community. This will be a hybrid class with participants joining both in-person and online.
May 23 at 10:15 a.m. (or immediately following the 9:15 Contemporary Worship Service)

May 23 at 12:00 noon (or immediately following the 11:00 Traditional Worship Service)

HOW TO FIND ADULT MINISTRIES

Adult Ministries meet on the Second Floor of Building C, the Second Floor of Barnes Learning Center (Founders Hall), and the Second Floor of Building B.  The center point for these locations is North of Building C near the Circle Drive.