Agreement for Counseling Adult | Agreement for Counseling Child
The Community Counseling Center at St. Luke's is a nonprofit group providing counseling services to people of all ages by Licensed Mental Health Counselors. Our support center is open to anyone in the community seeking comfort, wholeness, and nonjudgmental support. Our counseling services are based on the universal values of healing, caring, and confidentiality. Counseling can enable you to gain clarity in your life, while counselors support you through that process, no matter where you are in your journey. Our counselors are both approved providers for many insurance companies and offer a sliding fee scale in addition to the standard fee. We are pleased to offer teletherapy sessions. Everyone in the community is welcome.
Click here to view the full brochure.
Counseling Center Staff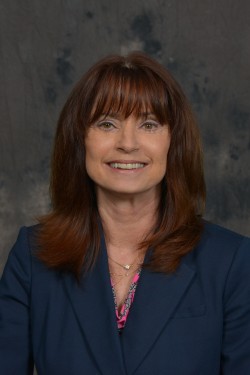 Carla Bresnahan, MA, LMHC

Carla Bresnahan is a Licensed Mental Health Therapist ( License #MH2326) with over twenty years of experience. Carla is also a board member for the National Alliance Of Mental Illness. She works twice a month with the Department of Defense speaking to soldiers regarding their war experiences. Carla works with couples enhancing their communication skills, with individuals regarding relationships, career issues, and self-confidence. Carla also has extensive experience working with children and adults dealing with anxiety disorders.
Carla believes that each client deserves non-judgemental, supportive counseling and brings this to the sessions enabling the client to discover their own integrity and how this very integrity can assist in solving personal challenges.
Please call the office to meet Carla and make an appt.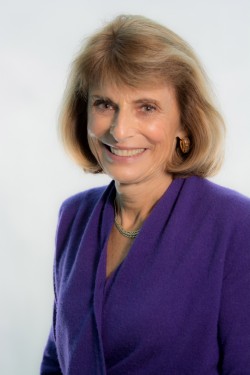 Joanne MacPherson, PsyD, Licensed Therapist

Please note: Joanne is not currently accepting new clients
Dr. Joanne MacPherson founded the Community Counseling Center at St. Luke's in 2000 because she believes that counseling should be easily accessible to the St. Luke's congregation and the surrounding community. Even though Dr. MacPherson retired from the Director position in 2018, she continues to bring her passion and expertise to the Community Counseling Center as one of our counselors. She works with clients with depression, anxiety, eating disorders, and self-esteem issues. Her certifications are in the areas of addiction, domestic violence, and hypnosis. Working with a variety of people – individuals, couples, parents, and families – Dr. MacPherson utilizes a range of approaches including cognitive-behavioral therapy, Emotionally Focused Therapy, Eye Movement Desensitization, and Reprocessing (EMDR) and mindfulness.  Dr. Joanne MacPherson, a licensed therapist since 1992, has experience in a residential treatment center and in private practice as well as the Community Counseling Center.
Joanne brings warmth and insight to her therapy, allowing each person to be who they are and assisting them to realize their personal goals. She describes her counseling as working with normal people to assist them to transition through the normal problems of life. She believes that life is a constant process of self-awareness and people need tools to continue growing and creating their personal happiness. Dr. MacPherson welcomes each person where they are on their life journey to wholeness and supports them in achieving their goals.
To make an appointment for counseling with Dr. MacPherson, call the Community Counseling Center at 407-876-8237.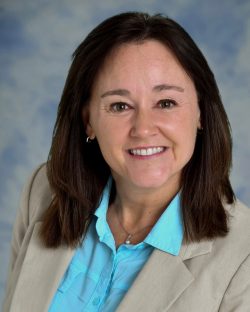 Cathy Mathwig, M.A., LMHC, NCC
Bilingual (English & Spanish)
Licensed Mental Health Counselor
Cathy is a bilingual (English and Spanish) Licensed Mental Health Counselor at the Community Counseling Center at St. Luke's. She is a Nationally Certified Counselor and a member of the American Counseling Association. Cathy enjoys helping clients understand the intentionality of their actions and realize their full potential in developing a stronger and healthier sense of self. She works with individuals struggling with anxiety, stress, depression, domestic violence, trauma, and self-esteem issues. She provides a safe place for clients to begin the process of cultivating self-compassion and acceptance.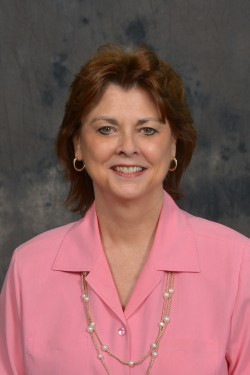 Lisa Quinn, MA, LMHC, NCC

Lisa Quinn,MA,NBCC,LMHC has 20 years of experience as a counselor. She holds a National Board Certification in Counseling. Lisa's areas of specialization include relationships. Life coaching, parenting, stress management, anxiety, depression, and substance abuse.
She earned her Bachelor of Arts in Sociology from Millersville University in Pennsylvania. She then completed her Master of Arts degree in Counseling at Rollins College in Winter Park, Florida.
Lisa provides a safe, confidential & compassionate environment, which promotes hope, health, and healing. She assists you in self-discovery, making positive changes, and achieve your goals. This process may include identifying self-defeating behavior patterns, learning successful ways to solve problems, improving communication skills, developing new coping strategies, and learning new ways to resolve conflict.
Areas of Specialization:
Couples Counseling
Anxiety
Depression
Addictions
Parenting Skills
Self Esteem
Career & Work Issues
Family Conflict
Stress Management
Divorce / Co-Parenting
Coaching
Anger Management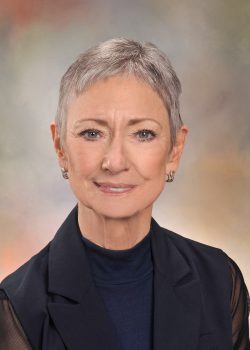 Renee Bronson, MA, LMHC

Renee Bronson is a seasoned psychotherapist with thirty years of practice in the counseling field. She has experience in inpatient, outpatient, and partial hospitalization settings as well as serving as Family Resources Counselor at a middle school. In addition, she is the former director of an outpatient services branch of a local psychiatric facility. It is Renee's intention to create a safe space that will foster the client's personal growth and development of skills and strategies for coping with life challenges. Renee enjoys working with individuals, couples, groups, and families utilizing her skills which include cognitive behavioral therapy, comprehensive energy psychology, multimodal therapy, rational emotive therapy, and other treatment modalities. Renee welcomes clients from age five through the golden years of life. Her specialty areas include actualization and self-esteem, addiction, anger management, anxiety, career/work issues, co-parenting, couples' therapy, comprehensive energy psychology/tapping, divorce, family conflict challenges, and parenting skills.
Renee is a graduate of Western Kentucky University with a Major in Psychology and Rollins College with a Master's degree in counseling and human development. She received a post-master's certification as a Diplomate in Comprehensive Energy Psychology in 2010.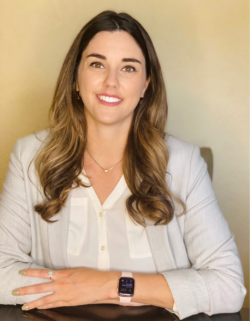 Katherine Bresnahan, Registered Counseling Intern

Katherine Bresnahan is a Registered Clinical Mental Health Intern, who graduated from Rollins College in 2021 with a master's degree in Clinical Mental Health Counseling. Katherine works with children, adolescents, couples and adults and provides a safe space and non-judgmental environment in which their stories can be heard. She assists clients towards self-reflection, self-empowerment and working towards living a more healthy and happy life.
Katherine is now accepting new clients (individuals, families, and children) on a sliding scale. To learn more and arrange for an appointment, call 407.876.8237 Monday through Friday between 9:00 a.m. and 5:00 p.m.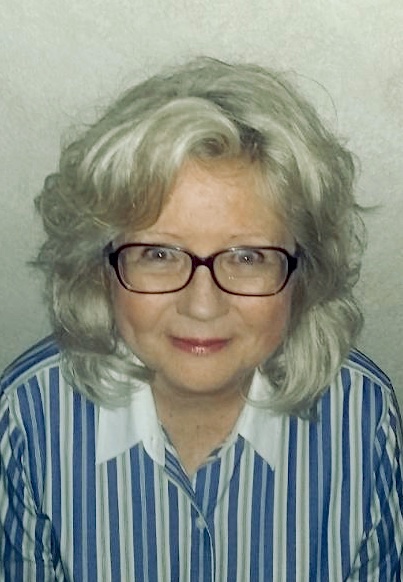 Toni Deputy, Office Manager

Ms. Deputy has over twenty-five years experience in corporate business offices. She has served as the administrative assistant for the Community Counseling Center since 2003. She is responsible for managing the office, scheduling appointments for clients with counselors, processing billing, client's insurance and registering participants for support groups and workshops provided by the Counseling Center.. She works with each client to be able to refer him/her to the appropriate counselor based on their need. Ms. Deputy believes one of her most important roles is to extend a warm welcome to clients, to create an atmosphere of helpfulness and maintain confidentiality. To speak with Ms. Deputy about an appointment with a counselor call 407-876-8237.
Counselors offer help in many areas, including: couple and single parenting, self-esteem, couples counseling, relationships, stress management, clinical hypnosis, addictions, depression, anger, domestic violence, grief bereavement, illness adaptation, terminal illness, crisis intervention, children and adolescent concerns, skill assessment, conflict resolution, career, and pre-marital counseling. Counselors are approved Providers for many insurance companies.
Locations & Appointments
The Community Counseling Center is located at 4851 S Apopka-Vineland Road, Orlando, FL 32819, Suite A111, in Building A, with a private entrance.
Licensed counselors are available for individual or group counseling from 9 a.m. until 5 p.m., Monday through Friday. Teletherapy sessions are available.
To learn more about the services offered by the Community Counseling Center, or to arrange for an appointment, call the Center at 407.876.8237 Monday through Friday between 9:00 a.m. and 5:00 p.m.
Ongoing Groups, Workshops and Classes
Before You Wed

This course meets the Florida State requirement for the four-hour Marriage Preparation Course, and qualifies couples from Florida for a discount on the cost of their marriage license. Couples interested in attending the course should contact
Toni Deputy
at 407.876.8237 with your wedding date regarding scheduling. Classes are lead by licensed mental health counselors, Lisa Beilman and Cathy Mathwig.
Cost: $175
Overeaters Anonymous

A free drop-in group to offer guidance and support to anyone facing the problems associated with overeating. OA is currently meeting online.