St. Luke's invites adults of all ages, no matter where they are in their faith to journey to grow deeper.  Whether you have been a part of the church for your whole life or are still trying to figure out what church is all about, we have classes that are selected to help your faith deepen and your relationship with God grow.

St. Luke's offers 3 different group types:
Sermon Studies: these groups meet for the duration of a St. Luke's sermon series to discuss the current sermons subjects and themes.  These classes are open to everyone!
Group Studies:  these groups meet to study a specific curriculum, book of the bible, or other material outside of the themes of the sermon series.  This includes classes such as Disciple, Dave Ramsay's Financial Peace University (FPU) and Legacy Journey, and Christian Believer.
Covenant Group Studies: these groups are long term groups that choose to be together for all aspects of Christian life (worship, connect, grow, and serve).  These groups begin and end at the determination of their members. If you would like to start a covenant group, contact Pastor Jad Denmark, for more information.
View all ongoing and short-term groups and register by clicking the button below:

Pints & Parables

Nerd Church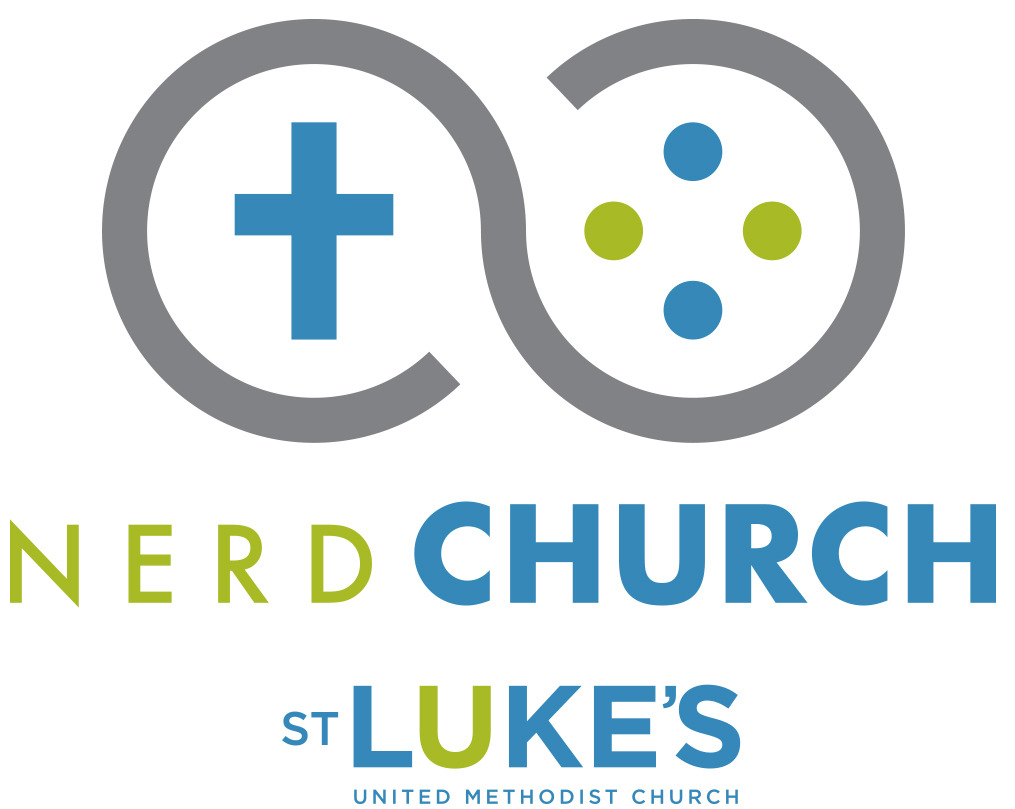 Explore what happens when the stories of our faith, fandoms, and lives collide with Nerd Church (meets Mondays at 8:00 p.m. on Zoom)! This online community engages in meaningful discussion about biblical concepts through the lens of our favorite comics, video games, and movies! Learn more and register by clicking the button below:
New Classes Starting in August!
Learn on Sunday nights at 6:30 p.m. with Pastor Jenn and a visiting professor from The Candler Foundry. This class will include a lecture style presentation by a biblical scholar followed by a question & answer / discussion session with St. Luke's pastors and other members of the Candler Foundry team. This will kick off each week as St. Lukers will be able to preview and engage with the scriptures throughout the week prior to the Sunday Sermon. Classes start Sunday, August 15 and will meet weekly starting at 6:30 p.m. on Zoom.


Disciple I Fast Track Bible Study – Old & New Testaments 
Disciple Fast Track, an adaptation of the original, bestselling Disciple Bible Study, provides a viable option for busy people seeking comprehensive engagement over time with the entire biblical text. This Fast Track will meet Thursday nights on the St. Luke's campus in Building C, Room 204 from 6:30 to 8:00 p.m. and will cover the whole Bible in 24 weeks.


Jesus and John Wayne
Join Pastor Jad for a men's study on "Jesus and John Wayne: How White Evangelicals Corrupted a Faith and Fractured a Nation" by Kristin Kobes Du Mez on August 19." Enjoy coffee, discussion, prayer, and community weekly on Zoom. This class meets on Thursdays at 7:45am.


Shameless
Join Pastor Jenn and the Sisters of the Soul for this book study Thursday nights in-person or on Zoom starting at 7:00 p.m. Negative messages about sex come from all corners of society: from the church, from the media, from our own families. As a result, countless people have suffered pain, guilt, and judgement. In this instant bestseller, Nadia Bolz-Webber unleashes her critical eye and her vulnerable yet hopeful soul on the harmful conversations about sex that have fed our shame.


SPIRITUAL GIFTS

Spiritual Gifts are special abilities used for spiritual purposes. Of God's design and grace, these gifts are bestowed upon us by the Holy Spirit according to God's purpose for our lives. We each have talents that enable us to train in different fields. However, it is in the utilization of our spiritual gifts that we fulfill God's purpose for us–in the church, in the community, and in the world. Identifying your spiritual gifts provides insight as to what you can do to achieve the most fulfillment in service.
This assessment helps you discover and define the special abilities God has given you according to his spiritual purpose for your life.
Email Caryn Royer, Director of Adult Engagement, with questions on Spiritual Gifts.
WATCH PREVIOUSLY RECORDED CLASSES

Paul's Travels in Greece – A Virtual Tour with Pastor Bill Barnes