St. Luke's invites adults of all ages, no matter where they are in their faith to journey to grow deeper.  Whether you have been a part of the church for your whole life or are still trying to figure out what church is all about, we have classes that are selected to help your faith deepen and your relationship with God grow.

Church-wide Sunday Night Bible Study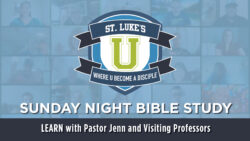 Learn on Sunday nights at 6:30 p.m. with Pastor Jenn and visiting professors from The Candler Foundry. Class includes a lecture style presentation by a biblical scholar followed by Q&A and discussion. This kicks off each week as participants are able to preview and engage with the scriptures throughout the week prior to the Sunday Sermon. Classes are Sunday evenings starting at 6:30 p.m. on Zoom. Jump in any time!


Wednesdays on Campus – Join is in the Attic of Building C at 6:30 p.m. on Wednesdays for a chance to connect with other St. Lukers, watch some highlights from the Sunday Night Bible Study, and hear stories about how St. Lukers are living out their faith. Afterwards, participants move to their assigned rooms to continue the discussion in their Life Together groups.


Note: Children & Youth will enjoy their own programming on Wednesdays so people of all ages have a place where they can grow their faith in community with others!
NEW Book Studies for Adults: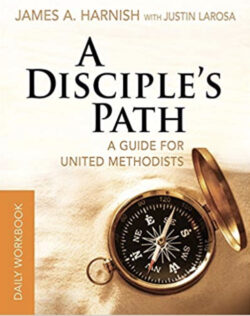 A Disciple's Path
A program that guides individuals to take the next step in discipleship and become dynamic, engaged followers of Jesus Christ. Whether you are new to Christianity or Methodism, interested in deconstructing your faith, or just want to get down to the basics, this class is for you! Join Pastor Jeremy on Wednesdays from 6:30 to 8:00 p.m. in the Building C, Room 206.


---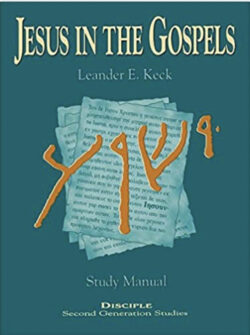 Jesus in the Gospels with Pastor Jenn
Jesus in the Gospels is a 30-week study that invites believers to look at Jesus in each of the four Gospels and ask the question, "Who is the Jesus that you see?" Join Pastor Jenn on Wednesdays starting at 6:30 p.m. in the Distance Learning Room of the Barnes Learning Center (above Founder's Hall) or online via Zoom.
---
Breathing Space with Pastor Melissa
Join Pastor Melissa for an opportunity to sit with Scripture in a new but ancient way through contemplative practices like Lectio Divina, Visio Divina, Imaginative Prayer and Dwelling in the Word. Bring a Bible, a journal and pen, and an open ear to allow God's Word to shape your week alongside other St. Lukers on Mondays at 8:00 p.m. on Zoom.

---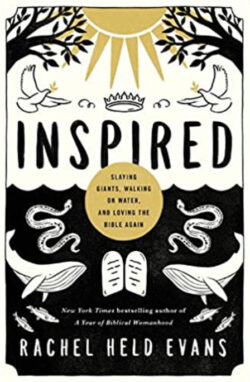 Tuesday Morning Women's Study at Panera: Inspired
Looking to connect with a group of women but having a tough time with your work schedule? Are you an early riser who wants to grow your in your faith journey? Join us on Tuesday mornings at Panera (across the street from St. Luke's) for fellowship, study, and community starting February 1 at 7:15 a.m.


---

Encountering God with Andrea Batchelor
Spiritual disciplines are essential to a more vibrant spiritual life and knowing God more intimately. Join a group of women for this 7-session Bible study to unpack the biblical foundation for these sacred habits along with approachable ways to practice disciplines like prayer, study, worship, rest, simplicity, generosity, celebration, and many more. Group will meet Tuesdays at 6:30 p.m. in Building C.


---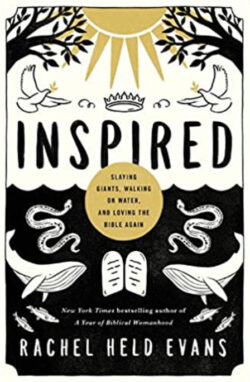 Thursday Morning Men's Group with Pastor Jad
All men are invited to join this virtual community for conversation, community and prayer. This zoom group starts at 7:45am every Thursday morning. A new study, Inspired: Slaying Giants, Walking on Water, and Loving the Bible Again by Rachel Held Evans starts January 13.
---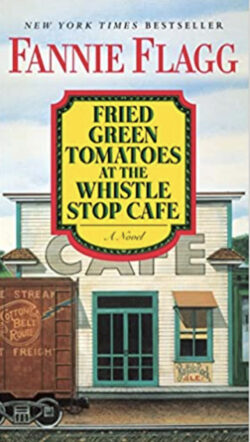 Sisters of the Soul
Sisters of the Soul is a book club for women of all ages and backgrounds. Bring your authentic self to share, laugh and challenge one another as we do life together. We'll have an initial session on January 6 and then meet biweekly starting January 27. Join us on Thursday nights at 7:00 in-person or on Zoom as we read the classic, Fried Green Tomatoes at the Whistle Stop Café.


---
View all ongoing and short-term groups and register by clicking the button below:

Pints & Parables

Nerd Church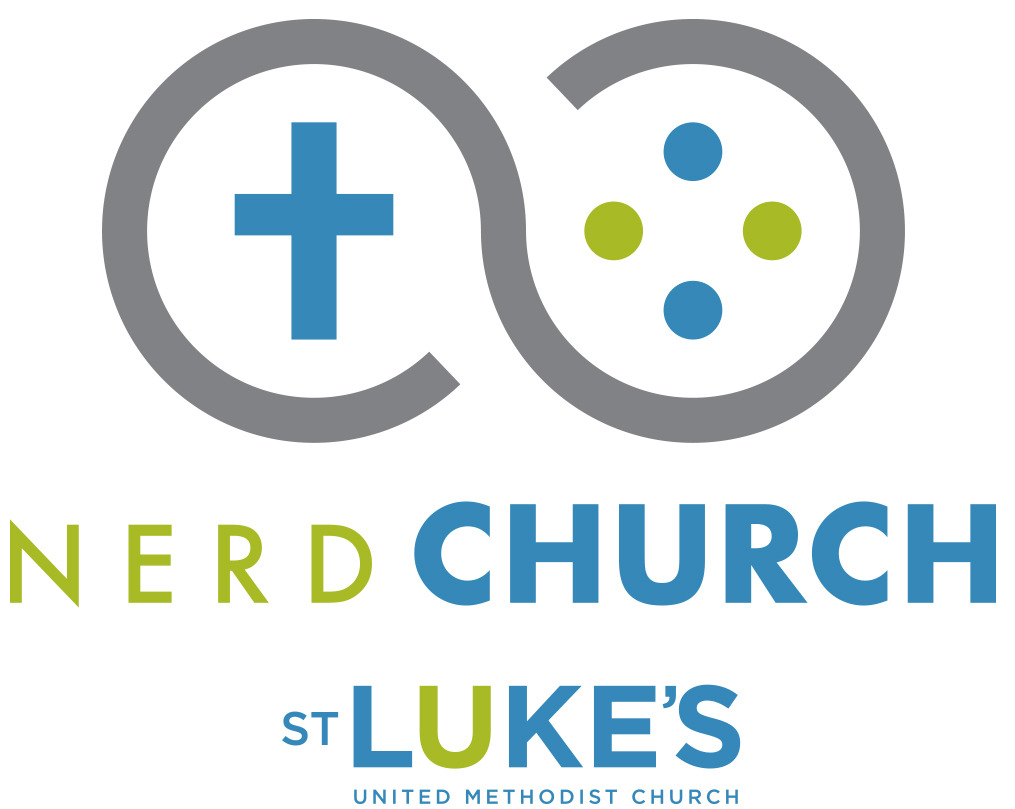 Explore what happens when the stories of our faith, fandoms, and lives collide with Nerd Church (meets Mondays at 8:00 p.m. on Zoom)! This online community engages in meaningful discussion about biblical concepts through the lens of our favorite comics, video games, and movies! Learn more and register by clicking the button below:
SPIRITUAL GIFTS

Spiritual Gifts are special abilities used for spiritual purposes. Of God's design and grace, these gifts are bestowed upon us by the Holy Spirit according to God's purpose for our lives. We each have talents that enable us to train in different fields. However, it is in the utilization of our spiritual gifts that we fulfill God's purpose for us–in the church, in the community, and in the world. Identifying your spiritual gifts provides insight as to what you can do to achieve the most fulfillment in service.
This assessment helps you discover and define the special abilities God has given you according to his spiritual purpose for your life.
Email Caryn Royer, Director of Adult Engagement, with questions on Spiritual Gifts.
WATCH PREVIOUSLY RECORDED CLASSES

Paul's Travels in Greece – A Virtual Tour with Pastor Bill Barnes