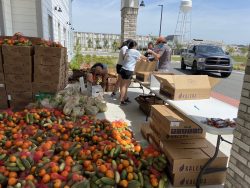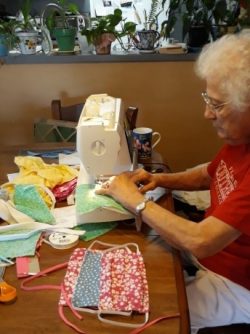 St. Luke's Missions Ministries response to COVID-19 
Like any other disaster, the Coronavirus is presenting compounding risk to the families we are supporting through St. Luke's Missions Ministries. The threat from contracting the virus or unexpected interruptions to routine – work, school, childcare, transportation – will exasperate the immense stress our families experience to make ends meet.
In collaboration with our Community Partners, we are working out ways to continue to support our neighbors and minimize the potentially prolonged recovery.
We are carefully monitoring needs and resources in our community. As needs in the community become clearer, we will know what resources we need to meet them. Please come back to this page for information how you can restore hope to our community.
Meanwhile, let's lift up each other, our community and our world in prayer. Stay safe and healthy!
"Do justice: love kindness: walk humbly with God…"
Micah 6:8 
Part of our 2020+ Vision
is to reduce family homelessness and childhood hunger.
Click on the Restoring Hope logo below to learn more.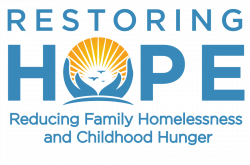 Visit the My St. Luke's site to sign up for the following: Other Active Volunteer Opportunities Within the Church and Within the Community.