Grow it Forward is a network of micro farms in the Orange County area.
The pilot farm was started at St. Luke's UMC.
You can be a part of this exciting Microfarm!
For more information about the Micro Farm, 
contact stlukesfarm@gmail.com.
St. Luke's has a Micro Farm on campus!
In 2018, our congregation voted to impact Family Homelessness and Childhood Hunger. This can only be achieved through long-term, sustainable programs allowing the community to step forward and own it! Our micro farm is a pilot program we hope will GROW throughout the community! Here is what it takes: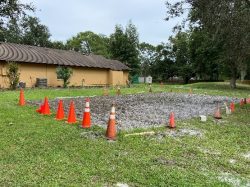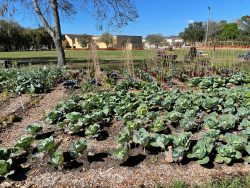 The Grow it Forward Micro Farm is featured in the
Edible Orlando magazine, Winter 2021.
Check page 15.

The Micro Farm was also featured in the
West Orange Observer in October 2020.

For questions, please contact serve@st.lukes.org.