Through Senior Ministries, St. Luke's offers many activities for active, 50+ adults. This vibrant group of disciples worship, connect, grow, serve, and commit to all that God calls us to!
Join us for our monthly Zoom Video Chat with friends on Friday, November 19 starting at 10:30 a.m. EST. All you need to participate is a telephone, (but laptops, tablets, and cell phones will allow you to "see" others)!
Senior Zoom calls last about 30-45 minutes and participants are welcome to log on or off as needed at any time. These online events are free and open to all.
Click the button below at 10:30 a.m. on
Friday, November 19 to join:
To receive the Zoom link and Meeting ID and/or call-in phone number for audio-only, contact Liz Vasquez, Director of Adult Discipleship and Evangelism, at evasquez@st.lukes.org or 407.876.4991 ext. 216.
Previous Senior Zoom Calls have been hosted by Pastor David Stephens and Pastor Bill Barnes. Check back for more information about next month's call.
Recipes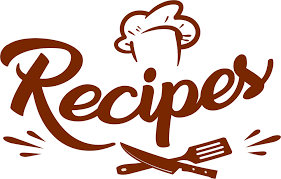 Senior Recipe Corner
This month we are highlighting the new Senior Recipe Corner. Gather your recipes and send them to Kitty Day to be published in upcoming newsletters. We will highlight one recipe each month. Click the links below to view each recipe. Bon Appetit!
50+ Exercise Classes

We offer a variety of exercise classes on Zoom. Contact the

Recreation Office

or call 407.876.4991 ext. 290 for more information.
Mondays and Wednesdays: 9:30 a.m. (fee is $16 a month)

Fridays: Gentle Yoga at 9:30 a.m. (fee is $8 a month)
Serve Opportunities

For information on service opportunities, contact Liz Vasquez, Director of Adult Discipleship and Evangelism, or 407.876.4991 ext. 216.
Receive pre-recorded updates from St. Luke's right to your phone!
This spring, St. Luke's has a new way to stay up-to-date on all the latest church news. If you would like to receive an automated news call once a month with information on the latest programs and events, fill out the form below!