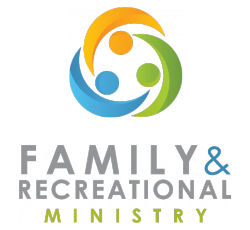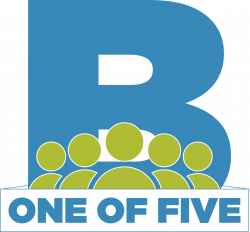 St. Luke's Family and Recreational Ministries enables families to grow their mind, body, and spirit through sports, fitness, and family events.
SPORT LEAGUES FOR CHILDREN AND MIDDLE SCHOOL YOUTH

St. Luke's Sports offers "non-competitive" leagues for boys and girls where scores and stats are not recorded.
Soccer                 Fall          PreK through 8th grade
Basketball          Winter    Kindergarten through 8th grade
Flag Football     Spring     Kindergarten through 8th grade
Basketball Registration will open on October 15th
Our early bird discount will run from October 15th through November 19th. Our registration will close on December 10th. Each age group will play on a different night of the week. They will have a 30 minute practice followed by their game.
Monday 4th-5th Girls Division 6:00pm
Tuesday K-1st Division 6:00pm
Thursday 2nd-3rd Division 6:00pm
Friday 4th-5th Boys Division 6:00pm
Saturday Middle School Girls 9:00am
Saturday Middle School Boys 10:30am
We need coaches! Please volunteer to coach when you sign your child up. If you are registering multiple children, fill out the coaching information on the child/children's team(s) you would like to coach.
Register for Basketball!

SPORTS AND FITNESS GROUPS FOR ALL AGES

St. Luke's offers a variety of fitness and sports experiences throughout the week including:
Basketball
Volleyball
Softball
Soccer
NEW – Dance Classes for Children:
All of our dance classes are taught by Crystal Edwards who has many years of professional dance experience. All our classes will meet in our Dance Room on the second floor of Building A. Parents are asked to wait in the next room over (Room 201) while your child is in class.
Schedule 
Spring Class Schedule To Be Announced
Fitness Classes:
50+ Strength Exercise Classes on Zoom with Fran Johnson 

on Mondays and Wednesdays from 9:30-10:30 a.m., $16/month. 

Gentle Yoga on Zoom with Cathy Carter on Thursdays from 9:30 a.m., 6:00 p.m., and 7:30 p.m. $8/month. Drop-ins welcome. This is a slower-paced, more nurturing, and meditative form of yoga designed for all bodies and suitable for people with medical issues or chronic conditions. (

18 and over welcome)
Boot Camp with Dave Smith in the Youth Center until the end of March, then in the Gymnasium of Building C on T

uesdays and Thursdays from 6:00-7:00 p.m., $5 per class. This is a total body workout for all fitness levels. (

18 and over welcome)

Tai Chi is outside under the Torrance Pavilion between Building A and the Youth Center with Sifu Al Aki. Meets on Wednesdays at 9:00 a.m., $2 per class. Tai Chi is about meditation through movement and is a relaxing and gentle form of exercise for all ages and abilities.
Contact Cassie Livingston, Administrator for Grow Ministries, for more information and to sign up.
FAMILY AND RECREATION MINISTRIES STAFF