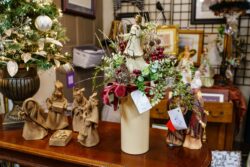 The United Methodist Women's 40th Annual Holiday Marketplace will be held in the Building C Welcome Hall on Saturday, November 13 from 8:00 a.m. to 2:00 p.m. and Sunday, November 14 from 8:00 a.m. to 1:00 p.m.
Come and shop for handmade crafts, goodies, and gifts for all your friends and family.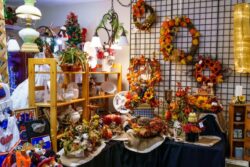 There will be a multitude of shops for you to do all of your holiday shopping at great prices!
This is a fun event to get you in the holiday spirit while you shop for items at great prices!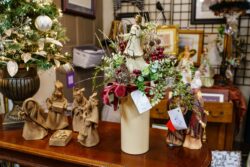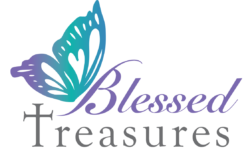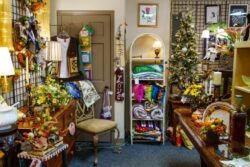 Blessed Treasures gift shop will also be open in the Annex behind Building C.
Here are several ways to support the St. Luke's mission work:
DONATE A GIFT CARD

What else can you do to support the Marketplace? Donate a gift card, merchandise or certificates for services for the Giving Tree. You, your business, your small group, your Cluster Group, your ministry area, your family, your friends, anyone can donate a gift card in any denomination ($50 and $100 gift cards are especially helpful). Gift cards will be sold at the Giving Tree shop during the Marketplace.
Click here to learn more about giving gift cards to the Bazaar
.
Remember, all of your donations ultimately benefit those in need within our church, our community, our city, our state, our country, and around the world. All proceeds from the Marketplace go to support the missions.
VOLUNTEER OPPORTUNITIES

If you are interested in helping with the Holiday Marketplace, please contact
kbrown11@cfl.rr.com.