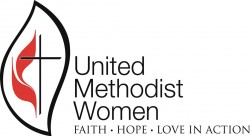 Come grow spiritually through worship, Bible study and prayer • Celebrate the person you are becoming in Jesus Christ • develop meaningful and lasting relationships • share who you are and your gifts • take action and make a difference in your community and the world.
 Mark Your Calendars for the UMW Holiday Marketplace!!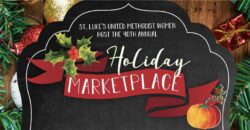 The United Methodist Women's 40th Annual Holiday Marketplace is coming soon!
Where: St. Luke's UMC, Building C Welcome Hall
When: Saturday, November 13 from 8:00 a.m. to 2:00 p.m.
    Sunday, November 14 from 8:00 a.m. to 1:00 p.m.
Come and shop for handmade crafts, goodies, and gifts for all your friends and family.
There will be a multitude of shops for you to do all of your holiday shopping at great prices!
This is a fun event to get you in the holiday spirit while you shop for items at great prices!


ST. LUKE'S UNITED METHODIST WOMEN