Spring Cleaning?
Save your gently used items – Clothes, furniture, household items, electronics, etc. are needed for the United Women in Faith Rummage Sale.
Due to limited storage space,
we are NOT able to accept donations yet.
Date:  Please hold items until Monday, March 13 (in the afternoon), then Tuesday-Friday, March 14-17
Time: from 9:00 a.m. to 7:30 p.m.
Location: IN the Coleman Memorial Gymnasium (Please do not drop off items in the Welcome Hall or Rotunda)
Please hold all large items until Wednesday, Thursday and Friday, March 15-17.
Thank you!
Be sure to mark your Calendars!
St. Luke's United Women in Faith Rummage Sale Coming Soon!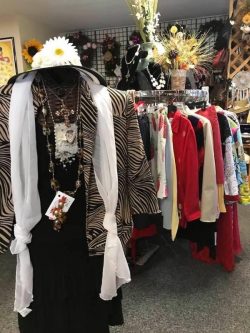 Date: Saturday, March 18, 2023
Time: 8:00 a.m. to 1:00 p.m.
Location: Coleman Memorial Gymnasium, in Building C.
A vast array of clothes, furniture, household items, knick knacks, holiday decorations, electronics and much more will be available. It will be your one-stop shop for your home, for yourself or for a gift. You may even find that one of a kind item!
All proceeds benefit missions.
Volunteer Information

Volunteers are needed to sort items for sale on Thursday and Friday as well as help oversee the sale on Saturday. To volunteer or for more information, please email Susse Mabie at smabie@st.lukes.org.
For information about the Blessed Treasures Gift Shop, click the link below