Join St. Luke's this Advent season as we Make Room for vulnerable children near and far
Wish Lists for orphaned children and vulnerable youth
Advent is a season full of opportunities to make room for others. Through your Advent Offering this year, you can transform the lives of children through St. Luke's partnership with ZOE Empowers. ZOE is a global network of local organizations equipping orphans and vulnerable youth through a three-year, community-based empowerment program.
Restore the hopes of children this Advent
The investment you make after only a year and a half in the ZOE Empowers program, 90% of participants report having safe housing; 100% can provide sufficient food, clothing, school expenses, and other necessities for their household in year 3. God is at work in the lives of the children in such big and tangible ways, and we have an opportunity to join them (God and the children). Our goal is to help 200 orphaned and vulnerable children in 2023 beat extreme poverty and start re-building their lives for a total of $54,000. 100% of your support will go to sponsoring orphaned and vulnerable children.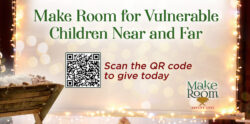 Open to Read ZOE Stories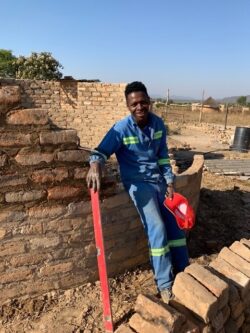 Solomon, a Zoe Empowers alumni, returned to his small village in Zimbabwe to help re-build the houses of other Zoe youth destroyed by the 2019 cyclone.  He made the hours of travel to help others.  He is building this home for just a small amount over cost.  One of the principles Zoe Empowers instills in the children and youth is helping others.
Click the links below to read stories from children who have participated in the ZOE program:

Open to Read How Your Generosity can Help Vulnerable Children

See below what your gifts can do for children through ZOE. Whatever you give, know your generosity is helping vulnerable children near and far this Advent season.
$25
Gift of school supplies
$50
Gift of an electronics kit
$100
Gift of carpentry tools
$250
Gift of a sewing machine
$500
Gift of small business grants for 10 orphans
$1,300
Gift of health and hygiene trainings for an empowerment group of 80-100 children
$2,600
Gift of child rights training for an empowerment group of 80-100 children:

(includes obtaining birth certificates for approximately 50 children in the group)

$3,000
Gift of home construction
$3,500
Gift of vocational trainings for an empowerment group
$9,000
Gift of one year empowerment programs for 90-200 children
$13,500
1/2 empowerment group – 40-50 children (approximately 10-13 different families) :   $13,500 ($4500 per year for three years)
$27,000
Gift of three-year empowerment programs for 90-200 children

How to give:
QR Code – Scan the QR code on the image above
St. Luke's App – tap "Give" on the home screen of the APP and select "Advent-Restoring Hope" from the dropdown menu
Online – click on the Give button above
In person – give your designated gift in worship during the Offering time, or put your gift in the metal lockbox outside the entrance to Building C
Check – make checks payable to St. Luke's UMC, note "Advent" in the memo line of your check and drop it off at the church office OR mail it to:
St. Luke's United Methodist Church (c/o Finance Office)
4851 S. Apopka-Vineland Rd.
Orlando, FL 32819
Watch Weekly Advent Devotion and Holiday Home Tour Videos

Follow along with "Honest Advent" by watching weekly devotion videos during Advent below:
Join St. Luke's this Advent season as we Make Room for the birth stories of Jesus in each of the four gospels, and imagine what it would look like to visit the writers' homes at Christmas time in 2022. Watch the weekly Holiday Home Tour videos from worship below:
Christmas Eve at St. Luke's – December 23 & 24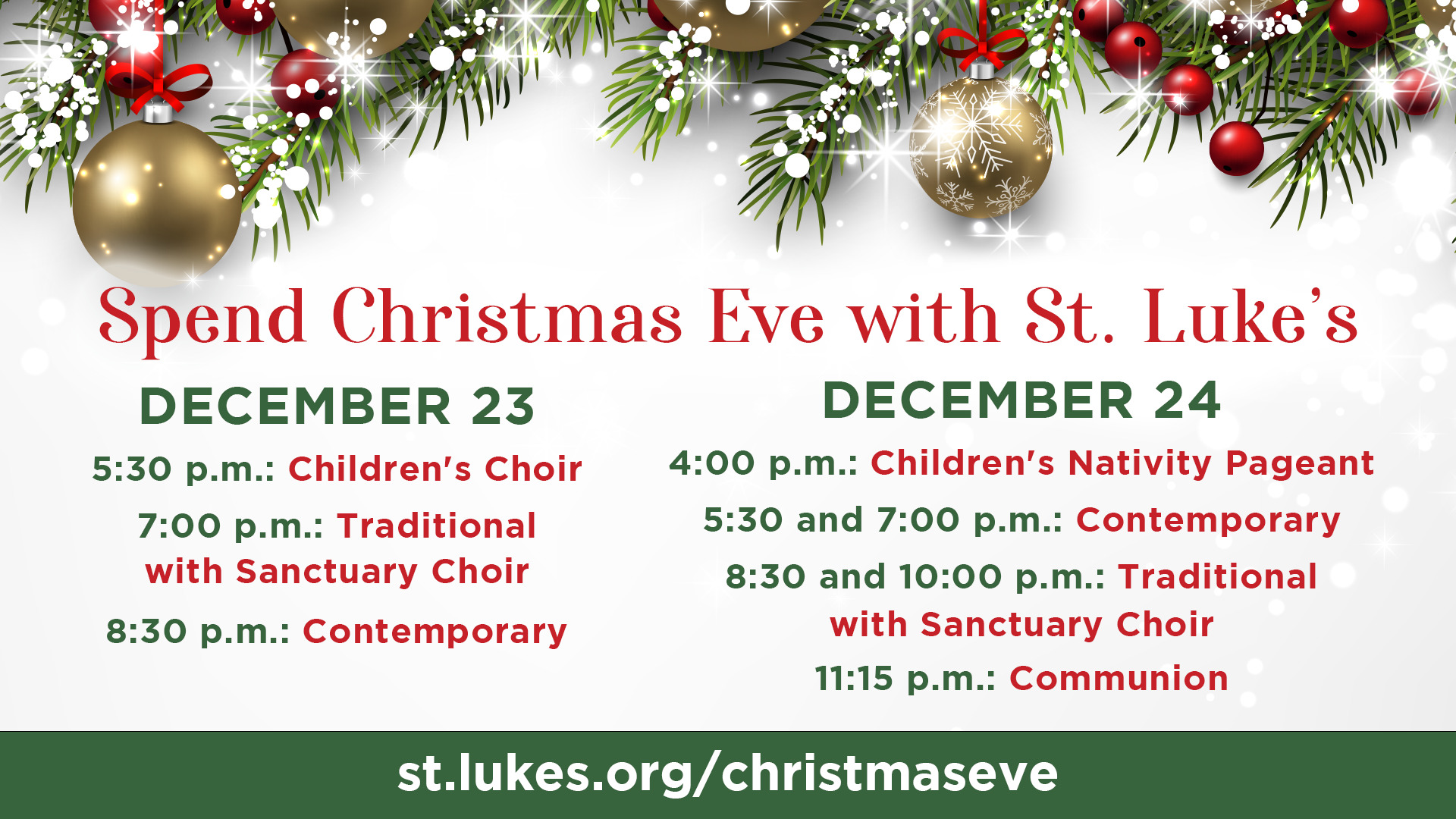 Friday, December 23 in the Sanctuary
5:30 p.m. Children's Choir
7:00 p.m. Traditional with the Sanctuary Choir
8:30 p.m. Contemporary
Saturday, December 24 in the Sanctuary
4:00 p.m. Children's Nativity Pageant
For the Children's Nativity Pageant, we ask that children come dressed in costumes as shepherds, angels, Mary, Joseph, Wisemen, and farm animals as we travel back to Bethlehem. We provide a limited number of costumes on the patio prior to the pageant. We look forward to sharing this special story with your family.
5:30 & 7:00 p.m. Contemporary
8:30 & 10:00 p.m. Traditional with the Sanctuary Choir
11:15 p.m. Communion
All ages are welcome and encouraged to participate in worship, however, if you desire, childcare will be available for infant, toddler and preschool age at the 5:30 and 7:00 p.m. services on December 23, and the 5:30, 7:00, and 8:30 p.m. services on December 24 (no reservation is needed). Elementary age can worship with families.
Please note: Christmas Eve services typically fill to capacity at least 15 minutes before start time. Please arrive no later than 30-45 minutes before service start time for the best chance of being seated at the service of your choice.
Watch Christmas Eve Worship Live on Facebook on December 24
7:00 p.m. Contemporary
8:30 p.m. Traditional
Serving On Campus during Christmas Eve Worship