---

interested in singing with us!?
Email – Children and Youth Choir Director – Mr. Mason — jmason@st.lukes.org
Click on your choir below to see more information
Children's Choir

CHILDREN'S CHOIR

The St. Luke's Children's Choir is for children in grades 1-5. They are the lead choir for Children's Sunday, and they take the lead in the musical at the end of the year. The repertoire for this choir includes more hymns of the faith, songs, and anthems. The children continue to sing in unison and are also introduced to singing in harmony. They expand their musical literacy through their anthems and singing/reading games.
---
---
Questions and Contact: If you have any questions regarding any of these programs, please email John R. Mason III
---
---
"Welcome to the Family" Practice Materials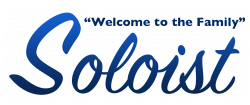 Welcome to the Family,
We're glad that you have come
To share your life with us,
As we grow in love,
and may we always be to you
what God would have us be,
a fam'ly always there,
to be strong and to lean on.
please click on the player to practice "Welcome to the Family"
Download the SHEET MUSIC HERE
---
Children's Choir Leaders
John R. Mason, III, Children's Choir Director
WeeSingers

Rehearsal time:
Location: Multipurpose Room (downstairs in Building A)
---
---
Youth Choir

Welcome, Youth Choir
St. Luke's Youth Choir offers youth grades 6 – 12 an opportunity to learn to sing, perform, and lead worship music several times a year. All singers welcome — no auditions or experience required. Just come with a willing heart and a desire to help spread God's love through music.
Would love to join us this season? 
2020 Youth Choir Season FALL
Registration (click here)
---
CHOIRS & ENSEMBLES
for Adults
SANCTUARY CHOIR | HANDBELLS | VOCAL ENSEMBLES | ARTS
Choirs & Ensembles

Sanctuary Choir
The Sanctuary Choir is open to any adult interested in singing choral music. No audition is necessary, but a background in singing and/or choral music is an advantage. We rehearse every Wednesday evening from 7-9 p.m. in the choir room in Building B, across from the Sanctuary.
Email your interest or questions or to choral director, Josh O'Dell at jodell@st.lukes.org, or simply show up on any Wednesday night prior to our 7:00 p.m. rehearsal, and we will get you set up with music and a friend to help you out.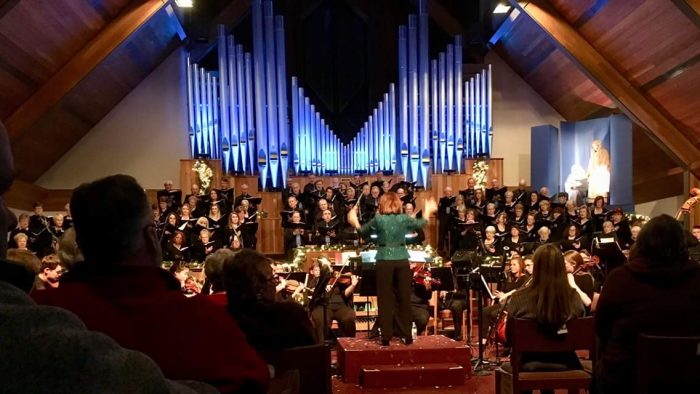 The choir season is from mid-August to late June. We welcome you!

Handbell Choir, For more information on our Handbell Choirs email John Mason III, Creative Director of Traditional Worship for more information.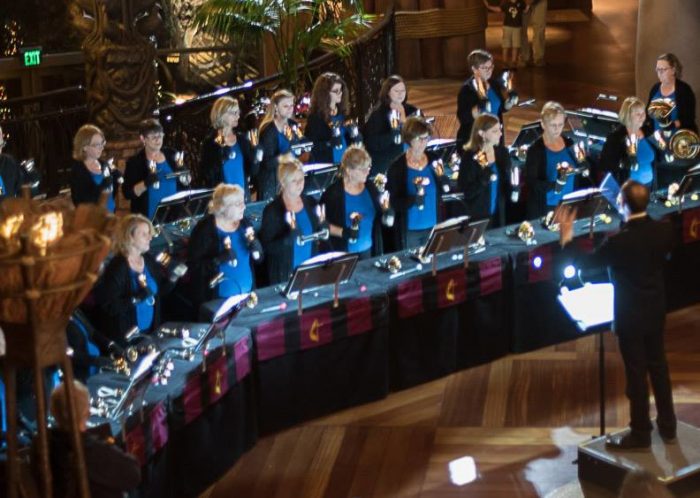 Adult Ensembles, (by audition) email John Mason III, Creative Director of Traditional Worship for more information.
Dance Ensemble, email Director Carol Banga for details and rehearsals times.
Praise Team Singers, (by audition) email Steve MacKinnon, Director of Praise Team Ministries for more information.
Instrumentalists, (as needed) If you play a musical instrument and are interested in offering your time and talent for worship, concerts and/or other events, please email John Mason III, Creative Director of Traditional Worship for more information. For information about contemporary worship instrumentalists, email Steve MacKinnon, Director of Contemporary Worship.
Tech Ministry
Tech Ministry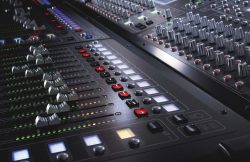 St. Luke's has a robust technology ministry that supports every aspect of the church. While the tech department is primarily focused on worship, it also supports the Theatre Ministry, the Youth Ministry, and many other events around St. Luke's. Each Sunday, a dedicated team of staff and volunteers work behind the scenes to make sure that the sound, lighting, and video projection is working to support our worship services and enhance the worship experience. We are always looking for enthusiastic volunteers to join the tech ministry! Some of the volunteer opportunities are listed below.
Audio Engineer: Mix the audio for Contemporary Worship, Traditional Worship, Youth Worship or other special events on our campus (prior experience in audio engineering and digital audio consoles is required)
Lighting Programmer/Operator: Program and operate lights for Contemporary Worship or other special events at St. Luke's (prior lighting experience is preferred)
Video Slide Operator: This is one of the most important visual aspects of our services! We use a piece of software called ProPresenter to run video slides that support the music and the message. No prior experience is required, we'll train you on the software.
Video Camera Operator: We live stream our services on Facebook and record our messages for later editing and uploading to the St. Luke's website. Camera Operators help those that can't be with us for worship attend St. Luke's remotely. No previous experience is required, we'll train you on how to operate the camera.
If you're interested in being involved with the tech ministry at St. Luke's, please contact Technical Director, Tommy Atkinson at takinson@st.lukes.org
Theatre Ministry
Theatre Ministries

Welcome!

This year will be St. Luke's 11th year producing full-scale summer musicals. The all-volunteer cast and crew is made up of talented Central Florida professionals and newcomers. Community members and church members come together for these moving summer productions and form life long friends in the process. St. Luke's values: Acceptance, Hospitality, and Community and St. Luke's productions take place in a supportive creative environment where everyone can learn and grow in their craft. To express interest in serving as a cast or crew member for St. Luke's summer theatre productions or in worship through the theatre arts, email
theater@st.lukes.org
.

A Look Back at St. Luke's Theatre Productions
St. Luke's past productions include:
2022: Oliver! (in production now)
2021: Guys & Dolls
2020: Steel Magnolias
2019: Children of Eden, Mary Poppins
2018: Little Women, Footloose
2017: Beauty and the Beast
2016: Big River
2015: The Music Man
2014: Big Fish
2013: Ragtime
2012: Hairspray