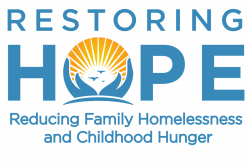 Vision 2020+ Restoring Hope
Ending Family Homelessness!
Be Part of the Solution!
As part of our Vision for Restoring Hope to impact family homelessness and childhood hunger, we are looking at ways that we can help make this vision a reality.
We can do this, but it will take all of us!
Please watch this video and share it with others too!
Contact Amy Winslow email or call 407.876.4991, ext. 297.
Restoring Hope FAQ 

How will my gift help children and families?

Your Restoring Hope Offering will go to:

moving working families from motels, storage units, and over-crowded houses into their own apartments
closing meal gaps for children facing hunger and who don't know where their next meal is coming from
connecting families with Jobs Partnership, Circles and other empowering programs.

How many children and families will be served? 

With your gifts…

60 families who are homeless at Maxey and Mollie Ray Elementary Schools (St. Luke's Educational IMPACT partner schools) could gain stable housing.
1,400+ food insecure youth at Olympia High School could focus on their studies instead of worrying about having enough to eat.
50 young people in East Winter Garden will have consistent access to nutritious food options.

How can I Restore Hope for children and families?

Mail your gift to: St. Luke's United Methodist Church (c/o Finance Office) 4851 S. Apopka-Vineland Rd. Orlando, FL 32819
Tap "Give" on the home screen of the app
Click/tap the "give" button below or visit st.lukes.org/give and select "Restoring Hope" from the dropdown menu.

Restoring Hope: Housing

Stable Housing – St. Luke's partners with 30 families from Maxey Elementary and Mollie Ray Elementary Schools. These families are precariously housed – living in motels or doubled up in over-crowded houses. Since June 2019, we have 12 families we have helped move into their own rental units.
Restoring Hope: Nutrition

Food Security – This initiative has two areas of focus: teen hunger and building a county-wide network to end hunger. In partnership with Olympia High School and Second Harvest, St. Luke's is providing healthy snacks and fresh produce to students through a student-run Titan Market Place.  St. Luke's is also one of 5 lead organizations which is bringing together organizations, advocates, government agencies, businesses and higher education institutions to build the Central Florida Alliance to End Hunger.
Restoring Hope: Empowerment

Empowerment  –
Once families are stabilized through the transition of becoming renters, we begin to connect them with empowerment programs such Circles and Jobs Partnership. These programs prepare participants for long-term stability and change the trajectory of multiple generations.
New Computer Ministry
We are helping to get computers to families who need them in this time of distance learning and remote working. This includes repurposing and refreshing used computers as well as building new low-cost computers. Click on the image below for more information.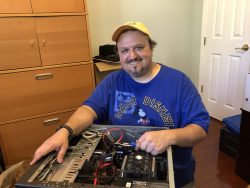 Computer Dads Make a Difference!
New Car Ministry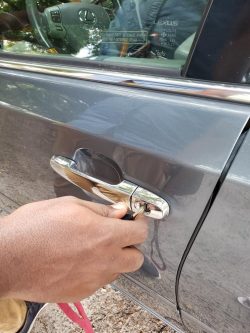 Contact Amy Winslow email or call 407.876.4991, ext. 297.