Auditions for "Danny & the Shacks"
Presented by the St. Luke's Music Ministry
Click Here for Audition Details

Children's Choir and WeeSingers

---
Current Children's Choir 2017-2018 Season
We are very excited to be starting a new Choir Season. Which group will you sing in?!
Children's Choir

WeeSingers

Grades
1st-6th

Grades
Ages 3-Kindergarten

Rehearsal time
Wednesdays 4:30-5:30 p.m.

Rehearsal time
Sunday 10:30-11:00 a.m.
Questions and Contact: If you have any questions regarding any of these programs, please email John R. Mason III
---
Current Children's Choir Members 2017-18
Welcome!
You've found the page were you can get all of the latest dates and information for our current season. Also, did you know you can practice your songs at home? In fact, we encourage it!
"Take Home Notes"
Schedule for Children's Choir 2018
click below to download the printable calendar. Did you know you can add the Google calendar to your phone to add all dates into your phone instantly?
Winter/Spring 2018 Schedule – Coming Soon
---
Welcome to the Family Practice Materials
please click on the player to practice "Welcome to the Family"
---
Children's Choir Leaders
John R. Mason, III, Children's Choir Director
Amy Martin Cole, Assistant Director
Janet Barbour and Linda Williams, Rehearsal Assistants
Cindy Hoback, Children's Ministry Assistant
For Adults

Sanctuary Choir
The Sanctuary Choir is open to any adult interested in singing choral music. No audition is necessary, but a background in singing and/or choral music is an advantage. We rehearse every Wednesday evening from 7-9pm in the choir room in Building B, across from the Sanctuary.
Email your interest or questions or to choral director, Amy Martin Cole at amartincole@st.lukes.org, or simply show up on any Wednesday night prior to our 7pm rehearsal, and we will get you set up with music and a friend to help you out.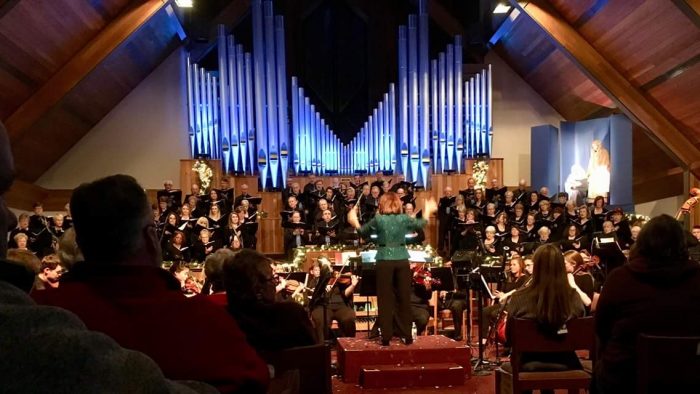 The choir season is from mid-August to late June. We welcome you!

Handbell Choir, For more information on our Handbell Choirs email John Mason III, Creative Director of Traditional Worship for more information.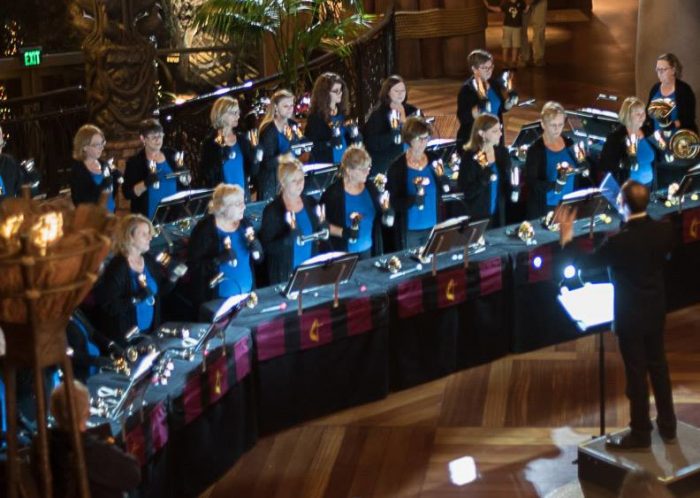 Adult Ensembles, (by audition) email John Mason III, Creative Director of Traditional Worship for more information.
Dance Ensemble, email Director Carol Banga for details and rehearsals times.
Praise Team Singers, (by audition) email Steve MacKinnon, Director of Praise Team Ministries for more information.
Instrumentalists, (as needed) If you play a musical instrument and are interested in offering your time and talent for worship, concerts and/or other events, please email John Mason III, Creative Director of Traditional Worship for more information. For information about contemporary worship instrumentalists, email Steven Leonard, Associate Director of Contemporary Worship.
Theater Ministries

This year will be St. Luke's sixth year producing full-scale summer musicals. The all-volunteer cast and crew is made up of talented Central Florida professionals and newcomers. Community members and church members come together for these moving summer productions and form life long friends in the process. St. Luke's values: Acceptance, Hospitality, and Community and St. Luke's productions take place in a supportive creative environment where everyone can learn and grow in their craft. To express interest in serving as an cast or crew member for St. Luke's summer theater productions or in worship through the theater arts, email 
theater@st.lukes.org
.
A Look Back at St. Luke's Theater Productions
St. Luke's past productions include:
2017 "Beauty and the Beast"
2016 "Big River"
2015: "The Music Man"
2014: "Big Fish"
2013: "Ragtime"
2012: "Hairspray"