Do you consider St. Luke's your church home?
Are you thinking about joining St. Luke's?
DISCOVER ST. LUKE'S CLASS

This class is an introduction to who St. Luke's is and what St. Luke's does.
The class includes:
Exploring St. Luke's Mission, Vision and Values
An assessment that will help you identify which classes and experiences will help you more fully understand St. Luke's
Getting to know the Ministries of St. Luke's with short presentations from staff about Worship, Connect , Care, Commit, Grow and Serve Ministries


The next Discover St. Luke's session will be Sunday, November 3, 2019 from 12:15 to 3:00 p.m. in the Building C Attic. Lunch will be provided, and childcare is available.
PARTNERSHIP CLASS

This class is the second step on your path to becoming a St. Luke's Partner.
Our next Partnership Class will be held on Sunday, November 10 from 12:15 to 3:00 p.m. in the Building C Attic. Childcare is available. 
You will join St. Luke's pastors as they discuss:
Vision Strategies
St. Luke's Structure
Apportionments and Appointments
Stewardship
Vows
At the end of this class, participants will be invited to take partnership vows during one of our worship services on Sunday, November 17th.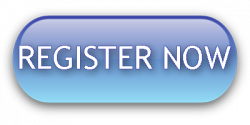 Contact Liz Vasquez, Director of Connect Ministries, at 407.876.4991 ext. 216 if you are interested in learning more.