What is St. Luke's U?
St. Luke's U is a time to explore as you embark on a spiritual journey uniting with others in Christian Community.  Everyone is invited to join us, with programming for Children and Youth beginning after school and opportunities for group study and choir rehearsal for adults beginning after dinner.  Don't miss this chance to develop a deeper relationship with God.
To register for dinner, classes and childcare please see the links below.
WEDNESDAY NIGHT DINNER

DINNER
Wednesday night dinners at St. Luke's are back!
Dinners are held in our new Founder's Hall. We are so excited to have you join us!
Everyone is invited for fellowship at dinner starting at 5:15 PM and ending at 6:30 PM. We will stuff your tummies before we fill your spirits with several small group studies choices for adults and programming for children and youth.
Dinners are by reservation and the cost is $6.50 per adult (13 and up) and $5.50 per child (ages 4 to 12). Limited unreserved dinners are available each Wednesday for a cost of $7.00 per adult (13 and up) and $6.00 per child (ages 4 to 12). All reservations must be made by 12:00 PM (noon) on the Monday of the week you will be attending.
Dinner is held in the Founder's Hall.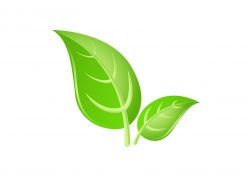 Dinner Menu for October 18, 2017
Lasagna
Mixed Veggies, Rice
Soup
Dessert and a salad is served with every meal
Reservations will close on Monday, October 16, 2017 by 12 noon. Click here to register.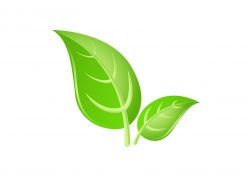 Dinner Menu for October 25, 2017
Lemon Chicken
Red Potatoes
Sautéed Veggies
Dessert and a salad is served with every meal
Reservations will close on Monday, October 23, 2017 by 12 noon. Click here to register.
Menus:  Fall 2017 Wednesday Dinners
Make your reservation for dinners now! Reservations close on the Monday of the week of the dinner at  12:00 PM .
For more information on dinners please contact James Elliot, Operations and Director of Guest Experience at ext. 215.
ADULT WEDNESDAY NIGHT OPPORTUNITIES

Ragamuffin Gospel with Pastor Jenn
This book was written for the bedraggled, beat up, and burnt-out.  For the sorely burdened who are still shifting the heavy suitcase from one hand to the other.  For the wobbly and weak-kneed who know they don't have it all together and are too proud to accept the handout of amazing grace.  For inconsistent, unsteady disciples who cheese is falling off their cracker.  For earthen vessels who shuffle along on feet of clay.  For the bent and bruised who feel that their lives are a grave disappointment to God.  It is for smart people who know they are stupid and honest disciples who admit they are scalawags.  Those words written by Brennan Manning are what drew Pastor Jenn to this raw, authentic presentation of grace and gospel.  Come join us for 4 weeks as we explore what it means to be a Ragamuffin.  Begins October 18.  Register here!
Cost: $10
Theology of the Reformation with Pastor Jad
500 years ago on October 31st 1517 a Catholic Monk presented a list of grievances to his church. Little did Martin Luther know that this would begin the Protesting Reformers movement which eventually would become a new group of Christians we now call Protestants. This class will be engaging with diverse historical and theological texts as we explore this movement and how it affects us today. Begins November 1. Register here!
Cost: $0
What's Your Story?: God Wishes You More
Understand your life as part of a bigger narrative by seeing it through God's eyes. This four-session small-group study focuses on the Joseph story (Genesis 37-50), exploring connections between Joseph's life and the lives of Christians today.  Like Joseph, you will understand your significance when you understand how much more God will do through you. UMC pastor Sarah Heath's What's Your Story?  is an innovative curriculum about how we can all be great in God's plan. Begins October 25. Register here!
Cost: $10
Release. Reset. Re-engage: Understanding Missions at St. Luke's
The percentage of children who live in poverty in the United States hasn't changed in over a generation  which means what churches, non-profit groups , and the government are doing to alleviate poverty is not working. This class is designed to help participants RELEASE assumptions we have about poverty so that we can RESET our understanding about the causes of poverty, and then RE-ENGAGE in the way we serve and set expectations for sustainable change. Participants will cover the "hidden rules" of class (poverty, middle, and wealthy) and help people from all walks of life to better understand and communicate with people from a diversity of backgrounds based on the work of Ruby Payne. Participants will also gain a better understanding of our community transformation vision, how St. Luke's understands mission from a United Methodist perspective, what the Bible says about poverty, and asset-based development. This class will meet the requirement for Circles Allies and others interested in serving in relationship-oriented mission ministries. Register here!
Cost: $0
Sabbath: Revisited with Susan Barbour
Join Susan Barbour to discuss If You Want to Walk on Water, You've got to Get Out of the Boat, by John Ortberg.  You'll learn how to move beyond fear to discover God's unique calling for your life!  This study will help you answer Christ's call to greater faith, power-filled deeds, and a new way of knowing how to discern God's call, transcend fear, risk faith, manage failure, and trust God.
Cost: $20
YOUTH WEDNESDAY OPPORTUNITIES

After School Program
: Students in grades 6-12 are invited to hang out, do homework, and be in community each Wednesday starting at 3 PM.
Youth Praise Band: You Praise Band practices each Wednesday from 4:30 – 5:30 PM.  The band leads Youth worship in the Attic from 6:30 – 7 PM.  Middle and High School students interested in playing or singing should contact Antony.
Middle School Youth Group: Students in grades 6-8 are invited for worship, games, a message, and more! Middle School Youth Group takes in the Attic every Wednesday from 6:30 – 8:00 PM.
High School Small Group: Youth in grades 9-12 are invited to join in worship from 6:30-7:00 and then break out into a small group!
CHILDREN'S WEDNESDAY OPPORTUNITIES

Children will have the opportunity to connect and care for each other through small groups. Groups will rotate so children have the opportunity to connect with each other and learn about decision making and problem solving skills through every day topics.
Sign in starts in the Gym of Building C at 6:15 PM.
Pick up in Building A, Room 201 beginning at 8:15 PM.
INFANT AND PRESCHOOL OPPORTUNITIES

For infants and preschoolers – Child Enrichment is offered in Building A, Room 110. Please make reservations for your child.  
Click here
 to be directed to our Childcare Reservation page.
PURCHASE "St. Luke's U" T-SHIRTS

This is an exciting opportunity to show your Team spirit by purchasing a St. Luke's U Jersey for $20.00 each.
TO PURCHASE YOUR "St. Luke's U" T-SHIRT, Click Here