What is St. Luke's U?
St. Luke's U is a time to explore as you embark on a spiritual journey uniting with others in Christian Community.  Everyone is invited to join us, with programming for Children and Youth beginning after school and opportunities for group study and choir rehearsal for adults beginning after dinner.  Don't miss this chance to develop a deeper relationship with God.
To register for dinner, classes and childcare please see the links below.
WEDNESDAY NIGHT DINNER

DINNER
Wednesday night dinners at St. Luke's
Dinners are held in our new Founder's Hall. We are so excited to have you join us!
Everyone is invited for fellowship at dinner starting at 5:30 PM and ending at 6:30 PM. We will stuff your tummies before we fill your spirits with several small group studies choices for adults and programming for children and youth.
Dinners are by reservation and the cost is $6.50 per adult (13 and up) and $5.50 per child (ages 4 to 12). Limited unreserved dinners are available each Wednesday for a cost of $7.00 per adult (13 and up) and $6.00 per child (ages 4 to 12). All reservations must be made by 12:00 PM (noon) on the Monday of the week you will be attending.
Let us do the cooking. Save some money by buying all 18 weeks in advance.

Dinner is held in the Founder's Hall.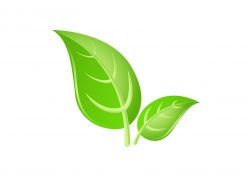 Dinner Menu for January 17, 2018
Turkey Dinner
Mashed Potatoes
Green Beans

 for January 17.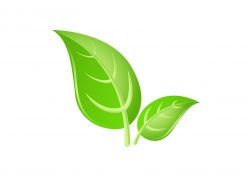 Dinner Menu for January 24, 2018
BBQ Pork
Baked Beans
Corn on the cobb
Dinner Menu for January 31, 2018
Smoked Leg Quarters
Mac and Cheese
Herbed Carrots

 for January 30.
ALL MEALS ARE SERVED WITH SALAD AND DESSERT.
Make your reservation for dinners now! Reservations close on the Monday of the week of the dinner at  12:00 PM .
For more information on dinners please contact James Elliot, Operations and Director of Guest Experience at ext. 215.
ADULT WEDNESDAY NIGHT OPPORTUNITIES

Our Faith: Christianity, Wesley, and the Bible with Pastor Jad

Christianity is a personal experience–and Methodists put their own flair on it!  Join Pastor Jad for a fun and dynamic look at our personal relationships with God and Christ.  Discover the unique Methodist approach to Christ, the church, and the Bible. Begins January 10, from 7-8:30 PM

Make a Difference
Join St. Lukers as we dive into Jim Harnish's Make a Difference: Following Your Passion and Finding Your Place to Serve.  This study guides participants through connecting their passions and talents with going to the places Christ calls us to be Disciples who transform the world!  Meets Wednesdays from 7-8:30 PM beginning January 10.
Cost: $10

Exegesis:
ex•e•ge•sis: an explanation or critical interpretation of a text
Join Pastor Bill each week as he explores the context, meaning, and significance of each week's sermon text.  Through the use of maps, stories, and cultural context participants are given a new window into understanding the messages of the Bible for a modern time.  Meets Wednesdays from 7-8:30 PM.

Everybody's Normal with Susan Barbour
Join Susan Barbour to discuss Everybody's Normal 'Til You Get to Know Them by John Ortberg.  Discuss how to live in loving Christian community–even when it gets hard.
Cost: $15
YOUTH WEDNESDAY OPPORTUNITIES

After School Program
: Students in grades 6-12 are invited to hang out, do homework, and be in community each Wednesday starting at 3 PM.
Youth Praise Band: You Praise Band practices each Wednesday from 4:30 – 5:30 PM.  The band leads Youth worship in the Attic from 6:30 – 7 PM.  Middle and High School students interested in playing or singing should contact Antony.
Middle School Youth Group: Students in grades 6-8 are invited for worship, games, a message, and more! Middle School Youth Group takes in the Attic every Wednesday from 6:30 – 8:00 PM.
High School Small Group: Youth in grades 9-12 are invited to join in worship from 6:30-7:00 and then break out into a small group!
CHILDREN'S WEDNESDAY OPPORTUNITIES

Children will have the opportunity to connect and care for each other through small groups. Groups will rotate so children have the opportunity to connect with each other and learn about decision making and problem solving skills through every day topics.
Sign in starts in the Gym of Building C at 6:15 PM.
Pick up in Building A, Room 201 beginning at 8:15 PM.
INFANT AND PRESCHOOL OPPORTUNITIES

For infants and preschoolers – Child Enrichment is offered in Building A, Room 110. Please make reservations for your child.  
Click here
 to be directed to our Childcare Reservation page.