St. Luke's Family and Recreational Ministries enables families to grow their mind, body, and spirit through sports, fitness, and family events.
SPORT LEAGUES FOR CHILDREN AND YOUTH

Flag Football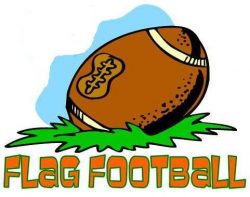 This "non-competitive" league (where scores and stats are not recorded) is open to boys and girls in  Pre Kindergarten through 8th grade
Welcome to the inaugural season of St. Luke's Sports Flag Football! We are very excited to get this season started and can't wait for you to join us. Flag Football is open to both boys and girls and we will have coed teams for each age division from Pre K to 8th grade. St. Luke's Sports promotes fun and fellowship for all while we learn about our faith and the sport of flag football. The first game will be April 14 and the last game will be June 2. Registration includes a jersey, football, and trophy. Registration starts February 17

​Our Flag Football age divisions will be:
Pre K Coed
Kindergarten & 1st Grade Coed
2nd & 3rd Grade Coed
4th & 5th Grade Coed
6th & 7th Grade Coed
8th Grade Coed
* Teams divisions may be adjusted depending on the number of players who register*
ADULT AND YOUTH SPORTS

Basketball 
Men's Basketball/Devotion (Free Drop-In)
6:00 a.m. to 8:00 a.m. Tuesday and Thursday in the Gym
Basketball Thursdays
Young adults to adults join us on Thursdays in the Coleman Gymnasium for a friendly game of Basketball. From 7:00 p.m. to 9:00 p.m. Play and meet other St. Luker's.
Youth Open Gym
Youth Open Gym will be Monday nights starting June 5th and running through August 7th. We will play basketball and volleyball, whiffle ball, and dodge ball all throughout the summer. Dinner will also be provided for $5 a person. All mid-high and high school youth are invited and we will play from 6-8pm. If you have any questions contact Chris Smith
Men's Softball
6:45, 7:45 or 8:45 p.m. on Mondays
Played in the Winter Garden Recreation League
Contact: Chris Smith for more information
Volleyball
Adult Co-Ed Intermediate and Advanced Volleyball 
7:00 p.m. to 9:00 p.m. on Tuesdays in the Gym, Building C
Drop-ins welcome! Contact: John Bides
FITNESS PROGRAMS

Evening Exercise
Tuesdays and Thursdays at 6:00 p.m. in the Coleman Memorial Gymnasium. Beginners welcome! Cost is $5 per class or $30 per month. First class is free.
Tai Chi
Every Wednesday from 9:30am-10:30am Mr. Al Aki will teach Tai Chi in the Dance Room in building A. Class will be $2.00 and Drop ins are welcome. First class is free.
50+ Exercise Class
10:00 a.m. to 11:00 a.m. on Mondays and Wednesdays in Gymnasium. Classes are $2.00, drop-ins welcome.
Instructor: Fran Johnson
50+ Stretch and Strength Class
9:30 a.m. to 10:30 a.m. on Tuesdays and Thursdays in Gymnasium. Classes are $2.00, drop-ins welcome.
Instructor: Fran Johnson
Gentle Yoga Class
9:30 a.m. to 10:30 a.m. on Fridays in Gymnasium. Classes are $2.00, drop-ins welcome. Gentle yoga is a slower paced, more nurturing and meditative form of yoga designed for all bodies and suitable for people with medical issues or chronic conditions.
Instructor: Cathy Carter
FAMILY EVENTS

Family Night and Open Gym
Looking for ways to have FUN Family time?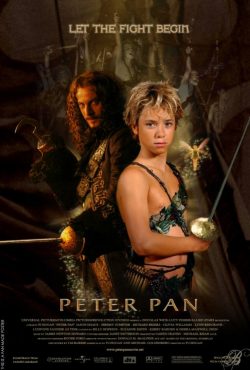 Family Movie Night     
Come join the fun on April 6 and watch the movie Peter Pan. As we are getting ready for our Musical Peter and the Star Catcher that starts on 4/13-4/22. Visit http://www.st.lukes.org/starcatcher for more information.
Fun starts at 6:00 – 6:30 p.m. come make eye patches and you will have a chance to take a picture with Captain Hook and Peter Pan. Our Movie will start around 6:30p.m. The pictures will cost $5.00 and all proceeds will go to our Theater Ministry. We will have some chairs and couches to sit on but, feel free to bring your own. Make it a picnic and bring your own dinner and snacks.

Dave Stephens 5k Walk/Run
 
David Stephens 3rd annual 5K Run/Walk on Saturday, May 5. We plan to make this 5K an annual St. Luke's event in Pastor David's honor.
The run/walk with take place in Windermere.  Be sure to arrive at 7:30 a.m. as race will begin promptly at 8:00 a.m. the race will start right in front of The First Baptist Church of Windermere's parking lot. The course will be half asphalt and half dirt roads.

FAMILY AND RECREATION MINISTRIES STAFF