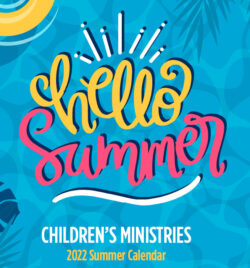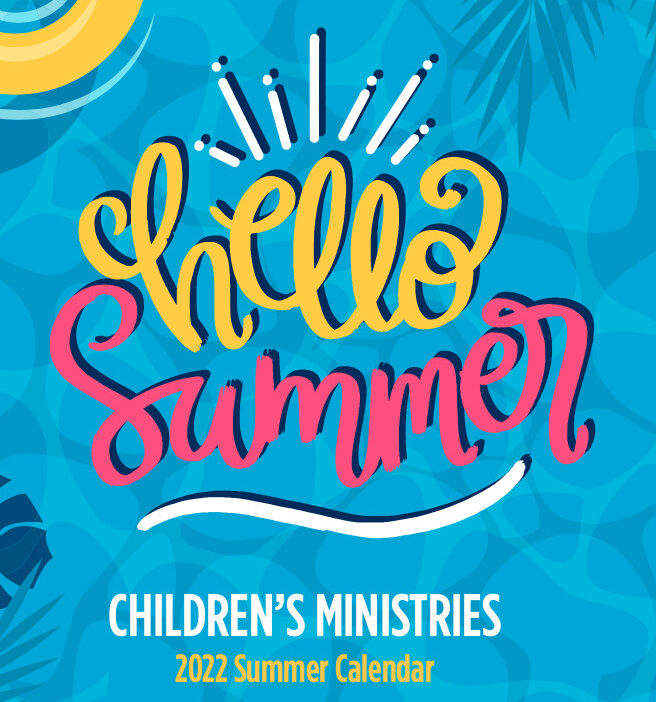 SUMMER SUNDAY SCHEDULE
 Elementary:  K-5th can be dropped off and picked up in second floor of Building A, Rm. 201.
Early Childhood: Care is available weekly for PrK and under. Classes located on the first floor of Building B.
All-In services: May 1st, June 5th, July 3rd, August 7th
Nursery, Preschool, and Kindergarten For children 18 weeks – Kindergarten. Children will begin growing their faith in God in a safe and loving environment.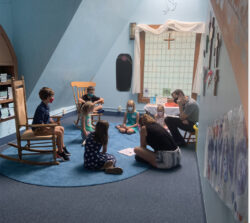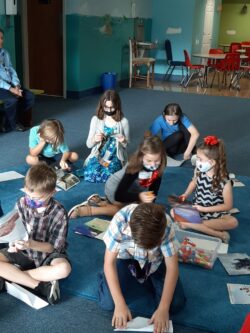 Elementary  For children 1st through 5th grade. Children attend Sunday School and grow in their faith in a fun Large Group / Small Group environment. Please check-in at an available kiosk or visit a team leader to assist if it's your first time. Graded classes will resume August 14th!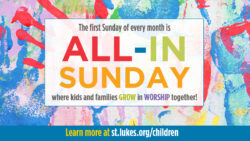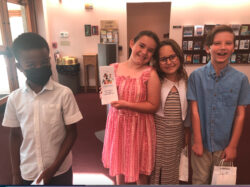 ALL-IN First Sunday of each month where kids and families GROW in WORSHIP together! This interactive worship service experience is for all ages in both the Traditional and Contemporary spaces. Childcare for preschool and under is available, and family rooms ("cry rooms") are located in the back of each worship venue (Sanctuary and Founder's Hall). Worship bags are available upon request.