Dear St. Lukers,
It has been and still is a roller coaster week in our nation as was expected with an election in the midst of a pandemic. While there may not be clarity on ballots or final counts, what we know around here is that no matter what happens, the work of the church still continues to make tangible God's love that always wins in hope, faith, gratitude and Jesus. I walked around the campus this week, staff and volunteers were busy feeding people, teaching preschoolers, preparing for the UMW Festival of Trees, making plans for an exciting advent with new events and safe ways to gather, as well as confirming twenty-five young people as our newest partners of St. Luke's. God's work of love is still our mission and standing firm on our faith is still our work.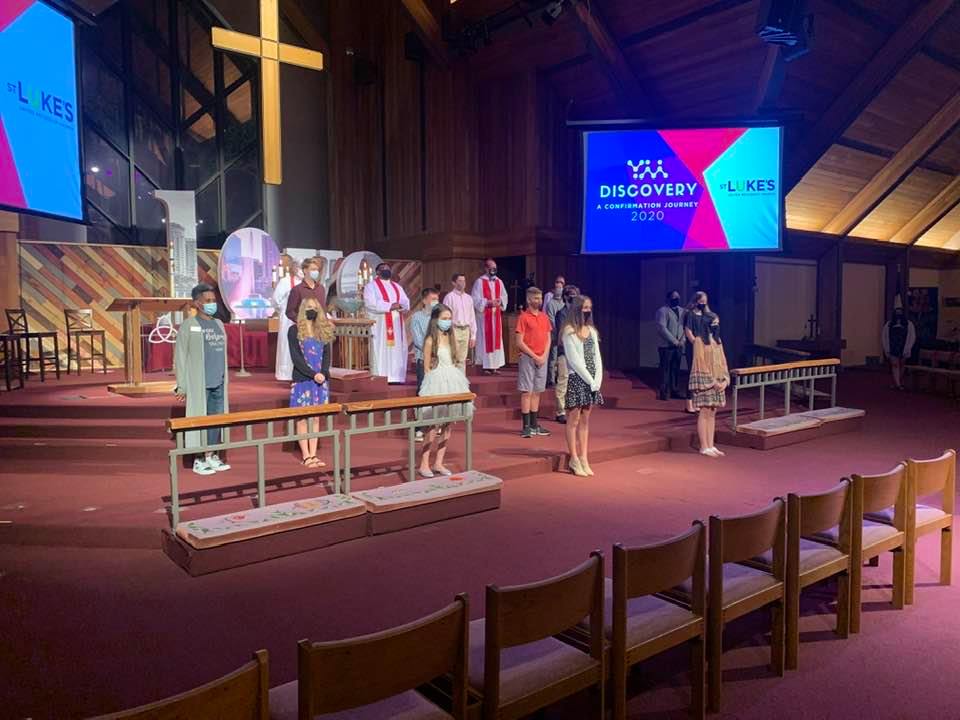 This Sunday we will study Hebrews 10 and listen to the writer speak to the community of faith in crisis. Paul reminds the community to hold on to their faith with boldness, endurance, and a confidence in Jesus Christ. We invite you to read ahead of worship this Sunday, whether you gather with us online at 9:30 a.m. or on campus at 11:15 a.m., we will be reminded that we are legacy bearers of the power of Christ Jesus and stand firm in hope and faith no matter what the world holds.
This Sunday we begin to add ministry for preschoolers during our 11:15 a.m. on-campus worship service. If you want to register your child you can do so here as a part of your registration for worship. We have added to our capacity and so there is plenty of space for you to join us in a socially distanced environment for worship. We look forward to seeing new faces joining us Sunday! Each week in November and December we will be adding some exciting, creative, and safe ways to be able to engage with St. Luke's as we ready ourselves for the holidays. Make sure you are opting into text messages and checking our app and social media sites and emails for the latest ministry announcements!
I have been blessed to work over the last few months with a diverse group of St. Lukers who helped create the community conversations after the St. Luke's Theatre episodes of The Power of One. One of their hopes was that we could host a Vigil of Peace and Hope no matter what the outcome of this week to hold our communities together in our higher calling of faith. We are excited to have had the chance to bring together faith community leaders from across Central Florida for a Prayer vigil of peace and hope to join together virtually Sunday evening at 6:30 p.m. on St. Luke's Facebook page or on the social media sites for faith communities around our city and county. We hope you will join us as we seek to stand on the firm foundation of our faith to remind ourselves that no matter what WE are… hope, healing, resilience and unity.
Keeping the FAITH in God's love that wins with you,
Your St. Luke's Pastors