A Performer is Born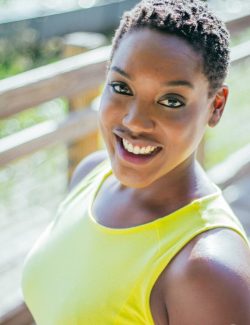 As a child, Faith Boles had a suitcase filled with her mom's old nightgowns that she used as costumes while performing plays in her room, dreaming of one day working for the Walt Disney Company. After graduating from Shenandoah Conservatory with a BFA in Music Theatre and Opera Performance, she worked in various regional theatres and traveled across Europe as a vocalist for Celebrity Cruise Line. Boles never lost hope in her childhood dream, and in 2013 all her hard work paid off when she got a job at Walt Disney World. Before the beloved theme park furloughed thousands of cast members, Boles was a staple at the Hoop Dee Doo Musical Revue.
A Passion Put on Hold
The coronavirus pandemic has caused massive disruptions for everyone, but the arts and entertainment industry has especially been affected. Many people working in this industry now find themselves unemployed, worrying about how they will survive. Since theatre productions have halted, performers are seeking ways to fulfill their creative passions from home. While talking about how the arts community has been coping, Boles said, "…we are left with relying on unemployment and the help of our local community." This is where St. Luke's has stepped in.
Giving Back
For weeks now, St. Luke's, in partnership with Feed the Need Florida, has hosted a meal distribution for the arts and entertainment industry. Each Tuesday, close to 200 performers, musicians, costumers, designers, technicians, and others receive food. St. Luke's has been activating nearly 130 volunteers weekly to serve meals both on campus and off for communities impacted by COVID-19. Many businesses and local organizations have pitched in by donating meals and fresh produce. On top of the food distributed at St. Luke's, more food is donated weekly to organizations like Coalition for the Homeless. St. Luke's is also actively working to have open conversations with families in need about other resources needed, and barriers people have to accessing help. Boles herself is also volunteering at St. Luke's and said, "It gives me hope because even through hard times, there are good people and good organizations out there. Love truly does conquer evil and through that love we will get through this pandemic." Central Florida has a vibrant arts and entertainment community that has always provided joy to countless people, so let's not forget this community in their time of need. Meal distributions will continue Tuesdays from 11:00 a.m. to 1:00 p.m. at St. Luke's (4851 S. Apopka-Vineland Rd. Orlando, FL 32819) through the month of July. For more information email serve@st.lukes.org.