We have a lot to celebrate as school finishes and kids get ready for Summer Break!
GRADUATIONS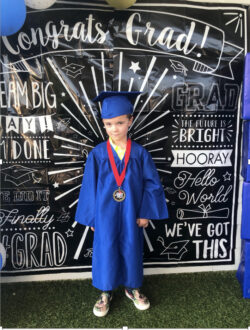 Elias Swearingen graduated from VPK!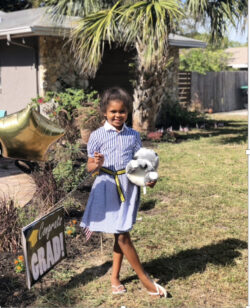 Zoe Grace Solomon graduated Kindergarten from Innovation Montessori on May 25th!
ADOPTIONS
The Miller family adopted Avory Ray on May 28! Avory is a student in Ms. Dinorah and Ms. Yuki's CDC class.
His name will now be Jace Avory Ray Miller
BIRTHDAYS
Thomas Strunk turns 9 June 21st!
Our Addy Kate turns 9 on June 17th!!!  = D 
FAMILY EVENTS
Kids and Families had a blast celebrating God's faithfulness at Summer Splash: A fun a way to celebrate the end of the  school year – complete with water slides and hot dogs!