Millions of children live this way and COVID-19 has made their situation even more precarious.
St. Luke's UMC is ready to help approximately 100 more children in Zimbabwe! We have asked Zoe Empowers (zoeempowers.org) to locate these children and they will begin a new life of possibility in April 2021 as they join a new empowerment group.
Zoe Empowers' model is holistic and addresses multiple areas of poverty simultaneously. To date, St. Luke's UMC and St. Luke's families have partnered with over 2000 children in Africa and India and they have become economically, socially and spiritually strong over the 3-year program.
U can be a part of this movement to tackle food and housing insecurity.
Click on the GIVE button below.

To see more stories about St. Luke's and ZOE Empowers, click on the image below. Choose the ZOE dropdown accordion.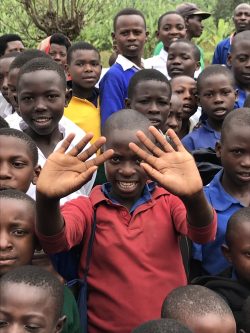 To learn more about ZOE Empowers and its impact, visit ZOE Empowers.
For questions, email Amy Winslow at awinslow@st.lukes.org.