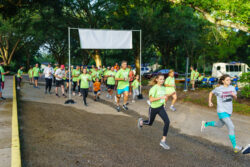 We ran and walked for children who walk miles to live!
The first annual Zoe Empowers/St. Luke's UMC was held on November 13 in downtown Windermere and we had virtual walkers as well, from as far away as Michigan.
Great news! We met our fundraising goal of $8500 and we have partnered with another empowerment group of 80-100 children in Zimbabwe.  These children will be identified in the coming months and we will have a list of their names and ages and a photo in the spring of 2022, which we will share on our church website.
To date, St. Luke's UMC has partnered with over 1000 children, in eleven and one-half full empowerment groups.  Over 325 households have been able to be a part of this life-saving and life-changing empowerment model thanks to the generosity of our congregation.  Other families, individuals and Bible study groups associated with St. Luke's UMC, including the United Methodist Women and our own Children's Ministry have also partnered with empowerment groups of their own, resulting in over 1500 more children being a part of the Zoe Empowers program.  (zoeempowers.org)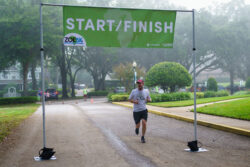 We'll see you next year for the second annual Zoe Empowers/St. Luke's 5K and in the meantime remember what Shackmore of the United Family Empowerment Group said in response to hearing that our church members would pay money to walk or run a 5k distance.   He was incredulous and responded "walking is my hustle…if I do not walk, I do not eat."
Happy Thanksgiving!  We are grateful for your generosity!
To see more stories about St. Luke's and ZOE Empowers, click on the image below. Choose the ZOE dropdown accordion.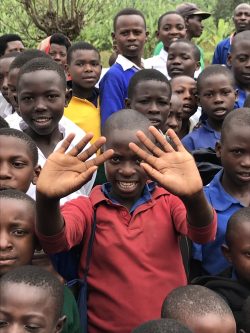 To learn more about ZOE Empowers and its impact, visit ZOE Empowers.
For questions, email Amy Winslow at awinslow@st.lukes.org.