A big Thank You to St Luke's for participating in the ISO Jail Ministry "Change for Change" by feeding/decorating your Pig!
During these challenging times we appreciated the effort made in participating in this program by either decorating or donating to a pig.  We had 15 people purchase 25 pigs and they raised over $3,400 to support those incarcerated make a successful transition back into our local community.
Your dollars will be used to support the following: Education Training, Resources for food, clothing and shelter, Employment aids, Treatment Programs, Transportation, Interim housing, and those who are Human Traffic Victims.
It was a difficult decision, but congratulations to those who decorated a pig and won in the following categories: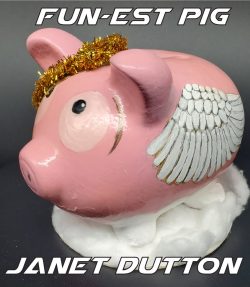 Fun-est Pig  ———-Janet Dutton
Cutest Pig   ———–Debby Lehman
Most Patriotic ——–Salley Martin
Best Dressed Pig—–Kathleen McCorvie/Jean Collins
Fattest Pig ————Salley Martin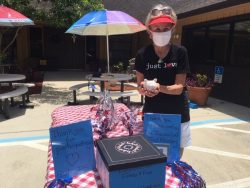 Several of the pigs were purchased in honor or in memory of those dear to the congregation of St. Luke's. What a wonderful tribute to:
Linda D'Aquisto
Salley Martin
Jeannie Phillips
John Edgerton
Mike DeLoughery
Doug Mears
Jim Sikes
Thank you St. Luke's!  You have modeled what it means to be the hands and feet of Jesus!