This just in:
St. Luke's UMC is was nominated and is now a FINALIST in the 2021 WAVEs!
Click the image below to vote for St. Luke's as Central Florida's Favorite Faith Based Establishment, polls are open now through February 12 at 5:00 p.m.!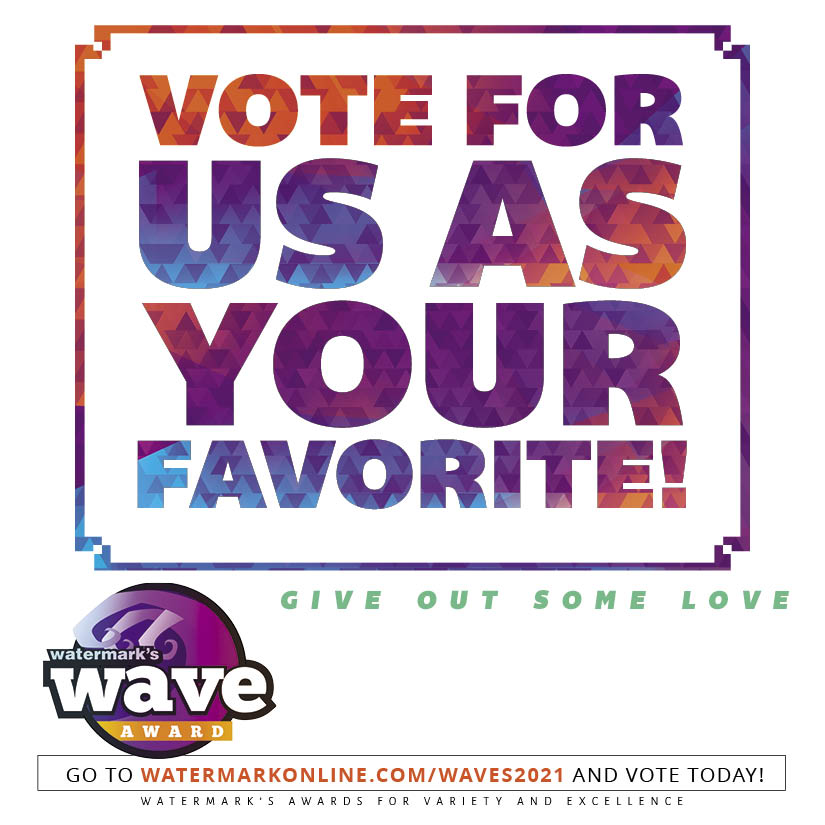 Additional details about Watermark and voting:
The Watermark Awards for Variety and Excellence, or the WAVEs, recognize the best in Central Florida's LGBTQ community in the areas of activism, service, entertainment, and more.
There are about 50 categories to vote in. In each category, you can vote for who best represents the values of the LGBTQ community in Central Florida.
IMPORTANT NOTE: One vote per category per user. Multiple votes from a single user will be deleted. Each user must vote in a minimum of 15 categories to have their votes counted. Each ballot must include a valid email address.